Love is in the air in the Central West End. Whether you're celebrating this Valentine's Day solo, with your significant other, or with your favorite friend, the CWE has everything you need.
There isn't just one way to celebrate the holiday of love and friendship, and the CWE has just what you need in order to enjoy it. Whether you're searching for a casual wine night with friends or planning a romantic evening with a loved one, explore this list for all things Valentine's Day.
Wine and Dine in the CWE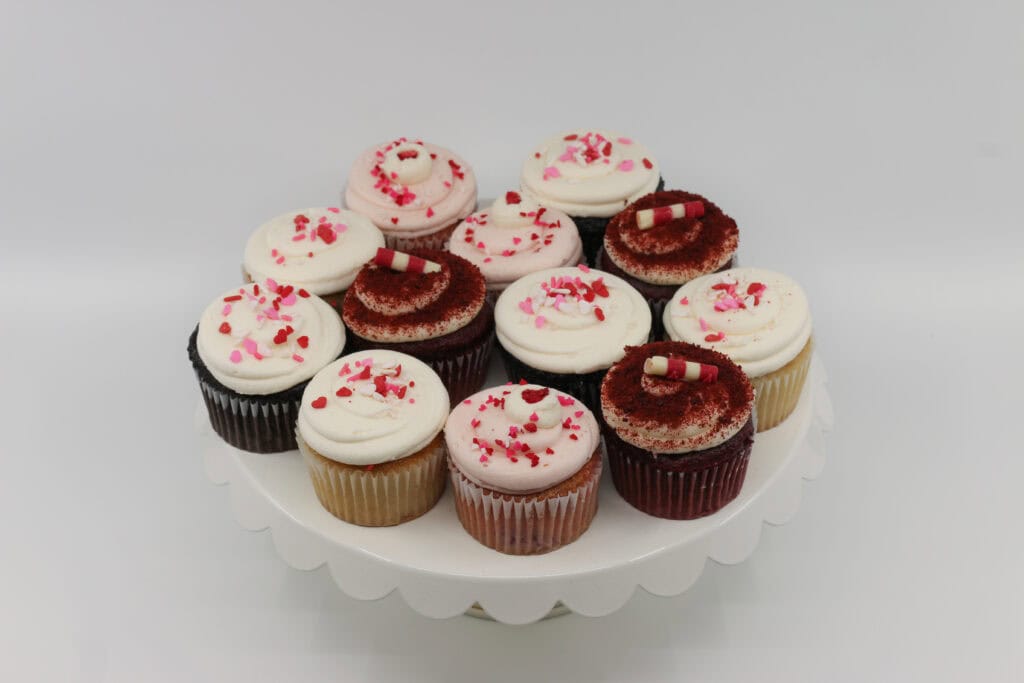 Show your love and appreciation this Valentine's Day with a box of cupcakes, cookies, or sweet treats from The Cup! Valentine's treats will be available February 2nd-14th. Stop by The Cup shop in the Central West End or pre-order online at CRAVETHECUP.com.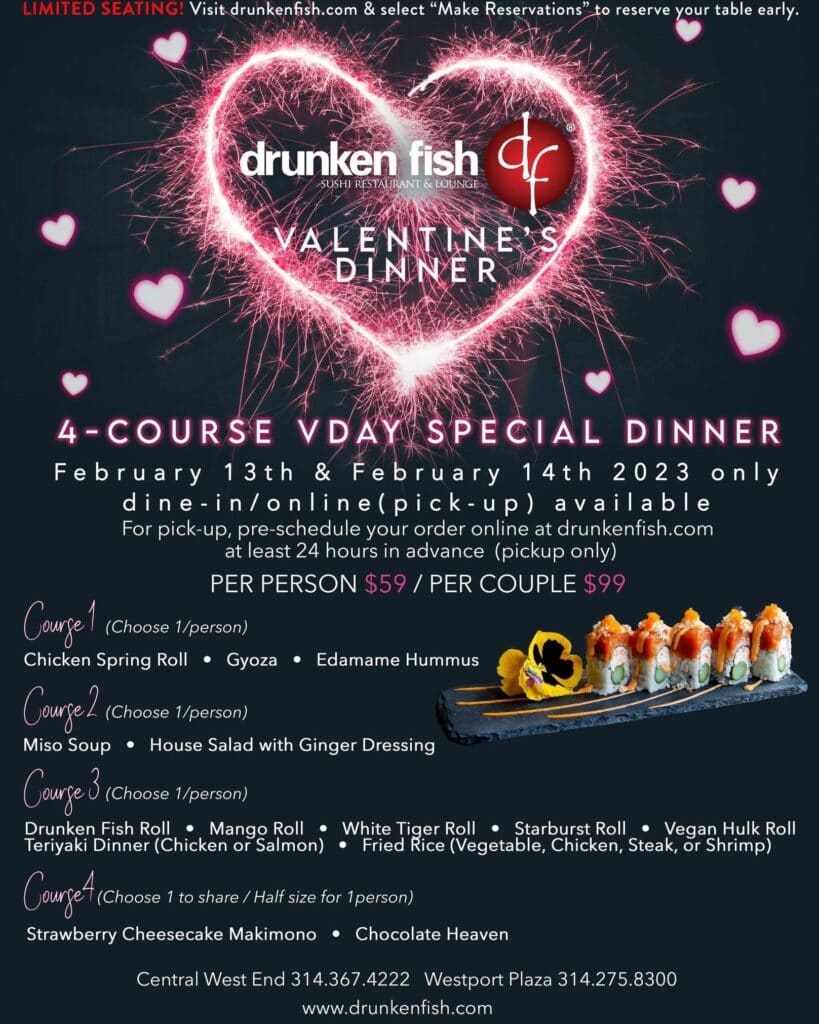 If you're craving Japanese cuisine this Valentine's Day, look no further than Drunken Fish. The restaurant is offering an amazing 4-course dinner for both Galentine's Day (February 13th) AND Valentine's Day (February 14th). You can enjoy the holiday with someone special for only $99. Go to www.drunkenfish.com to make your reservation or place your take-out order ahead of time. Reservations are booking up quickly, so make sure to plan ahead!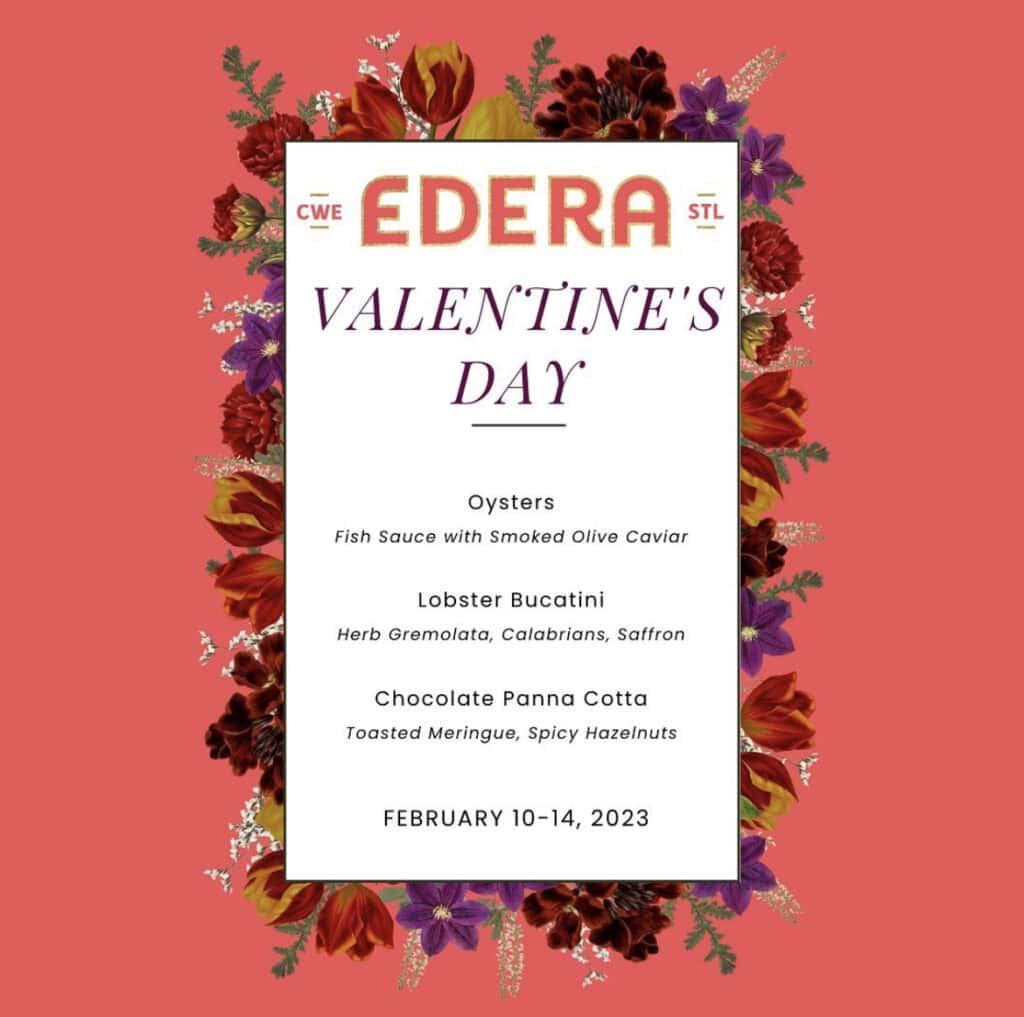 Why celebrate Valentine's Day for one day when you can celebrate it for four days? Book a reservation at Edera Italian Eatery to enjoy Chef Andrew's Valentine specials! They have also teamed up with the AC Hotel (just steps away from the restaurant) for a special room rate of $99. Enjoy a perfect date night in the Central West End. Click here for more information!
The best Valentine any kid could get! Cone Coins are Jeni's kid-sized gift cards. And they're all dressed up for the February 14th holiday with Valentine-inspired, adhesive backers. Every coin is redeemable for one kids cone at a Jeni's scoop shop. Available in bundles of 20 for $35 (bundles come in a mixed pack of backers).
*Cone Coins are also 100% biodegradable! They're made of starch-based bioplastic composed of spent potato peels from french fry producers.
Nothing says "I love you" more than a heart-shaped pizza from Pi Pizzeria! Surprise your loved one with this special Pi (large thin-crust only), available from February 11th-14th. Be sure to pair it with their special Valentine's sangria!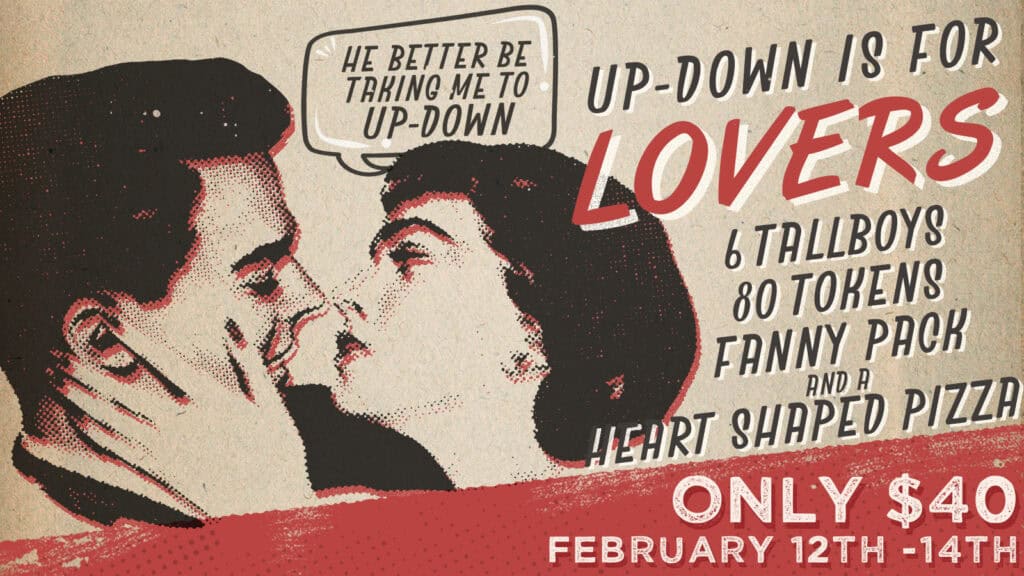 Add some fun to your Valentine's celebration this year at Up-Down STL. Enjoy 6 domestic tallboys, 80 tokens, a fanny pack, and a heart-shaped pizza for just $40. This is their best special of the year and is available February 12th-14th.
Shopping for Someone Special?
Shop in the CWE to find the perfect gift for that special someone. For more information on all of our stores in the CWE, head on over to our Directory.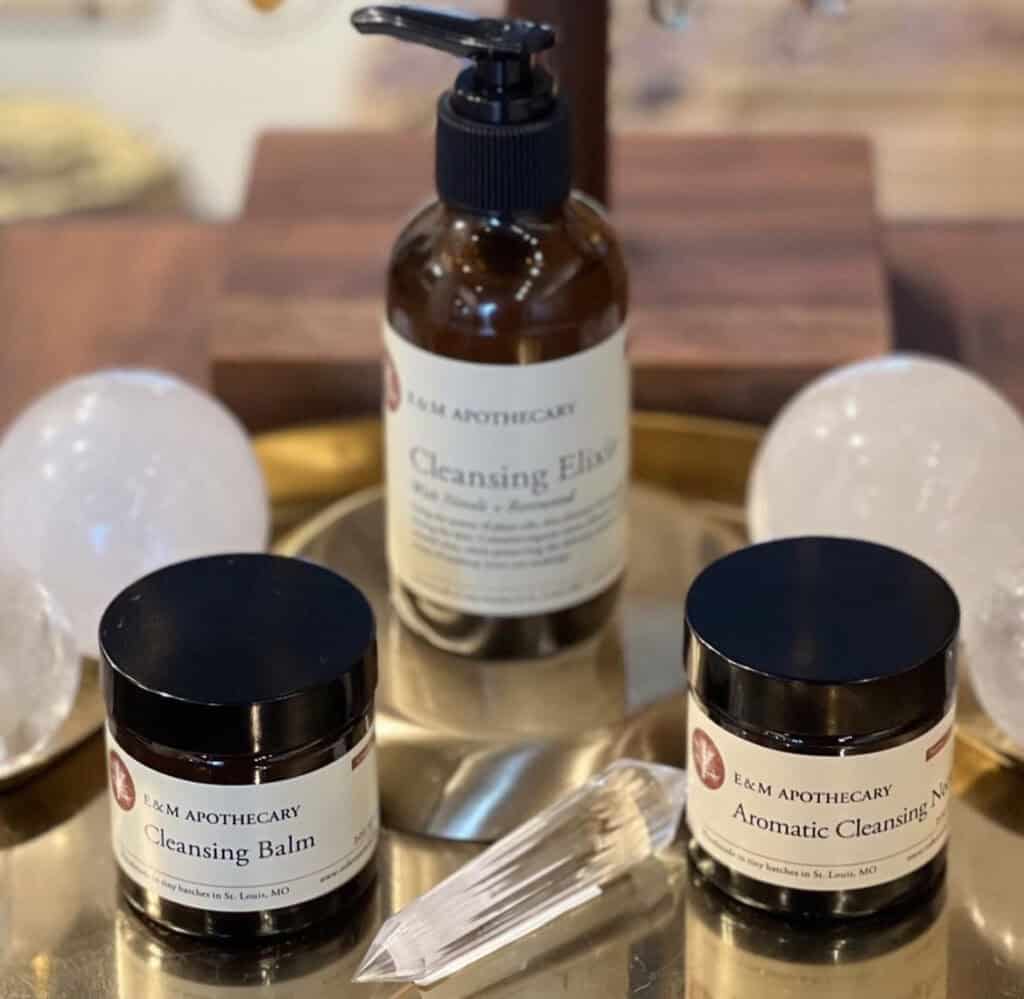 Treat your loved one to the perfect winter cleanser from Esther & Mila! Their Aromatic Cleansing Nectar, Cleansing Elixir, and Cleansing Balm are entirely natural and plant-based, and are perfect for colder climates. They will leave skin feeling smooth and hydrated, and will never strip your skin's natural moisture barrier.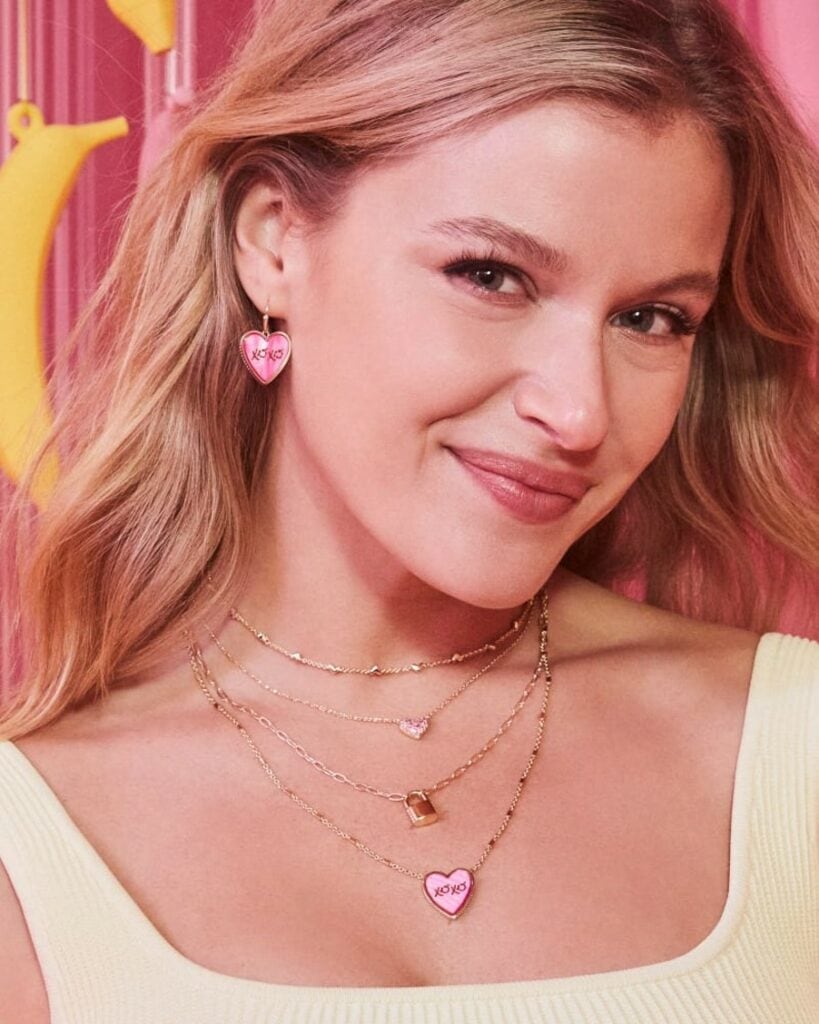 Add a little sparkle to her Valentine's Day! No matter who you're shopping for, Kendra Scott has gifts at every price point so you can show the ones you love that you're sweet on them.
Products Pictured:
Earrings: XOXO Gold Drop Earrings in Hot Pink Mother of Pearl: $70
Necklaces Top to Bottom:
Haven Gold Crystal Heart Strand in White Crystal: $80
Ari Gold Pave Crystal Heart Necklace in Pink Crystal: $60
Jess Small Lock Chain Necklace in Gold: $55
XOXO Gold Pendant Necklace in Hot Pink Mother of Pearl: $70
Love at first PLNK. We're sharing the Mega-Love all month long with your first two weeks on us. No strings attached. CLICK HERE to get started and we'll meet you on the Mega.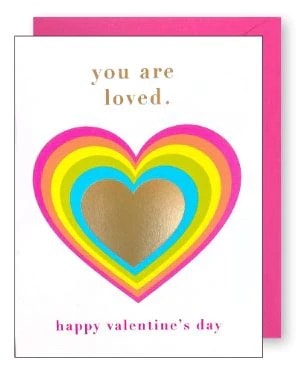 Express your love with a heartfelt card from Provisions St. Louis! Write your own love note inside and send it off with lots of love!