Due to the COVID-19 pandemic, the 2020 Central West End Cocktail Party is cancelled.
The CWE is home to what many have claimed as the first cocktail party on record — held in 1917 by Mrs. Julius S. Walsh Jr. in her home at 4510 Lindell Boulevard. Each year, the CWE pays tribute to this very important anniversary and celebrates the neighborhood history in style!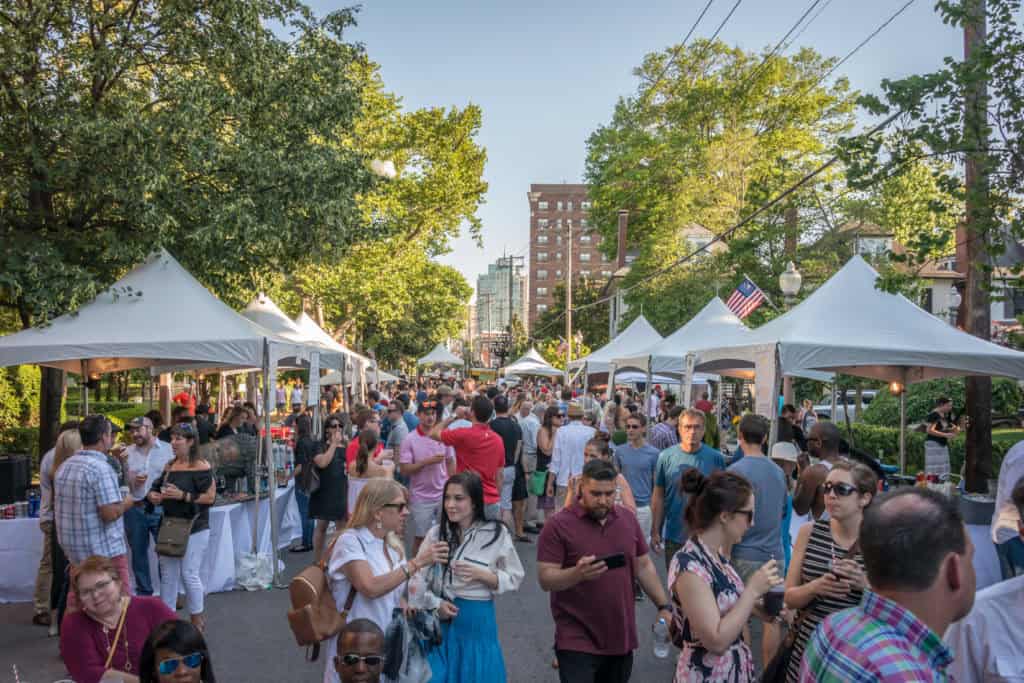 With our beautiful tree-lined streets as the backdrop, enjoy live entertainment, a spirited cocktail competition and, of course, delicious food and drinks available for purchase from more than a dozen CWE bars and restaurants.
Get ready to mingle, dance, sample, and sip! Grab your friends and family for a fun-filled evening, featuring live music, aerial performers, fire dancers, unicyclists, photo booths, cotton candy, and more!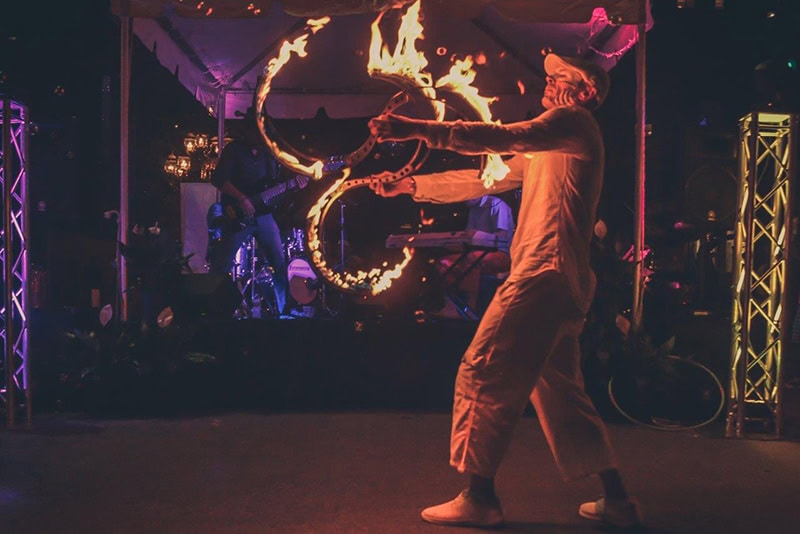 Guests won't want to miss the spirited CWE Cocktail Competition starting at 6:00 p.m. near the Maryland end of the festival zone. Bartenders from throughout the neighborhood and St. Louis will compete in front of judges to be named "Best Bartender" in the City!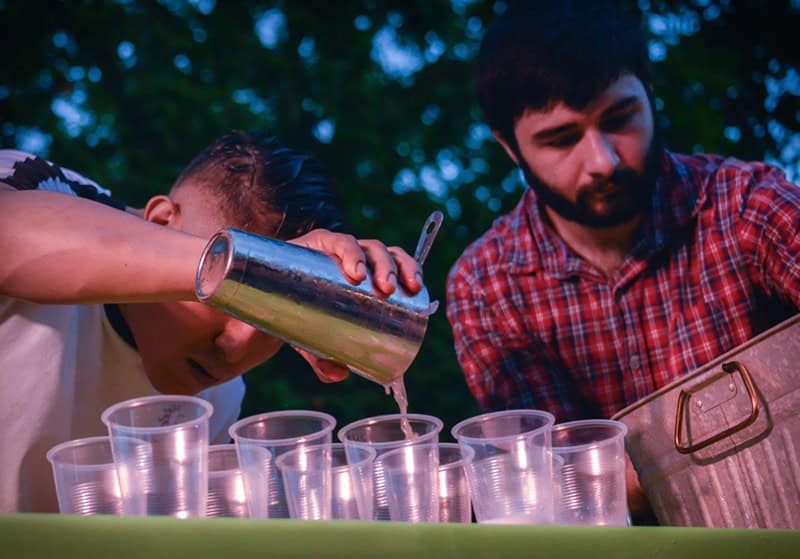 Lyft Promo Code
Celebrate with us but be sure to drink responsibly. We are partnering with Lyft and whether you're a new or existing rider, you'll be able to take advantage of this special promo code during the event! Don't worry about parking AND ride home safe!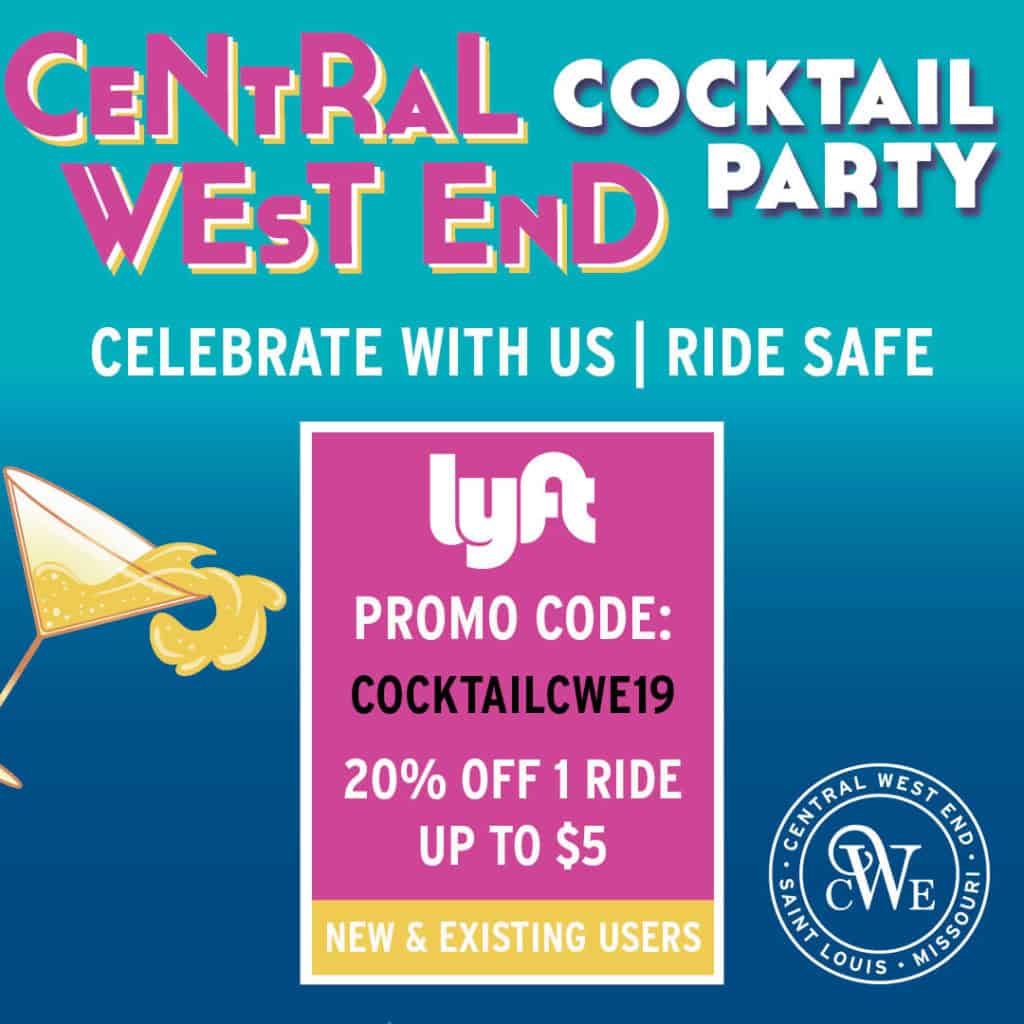 Thank you to our generous sponsors!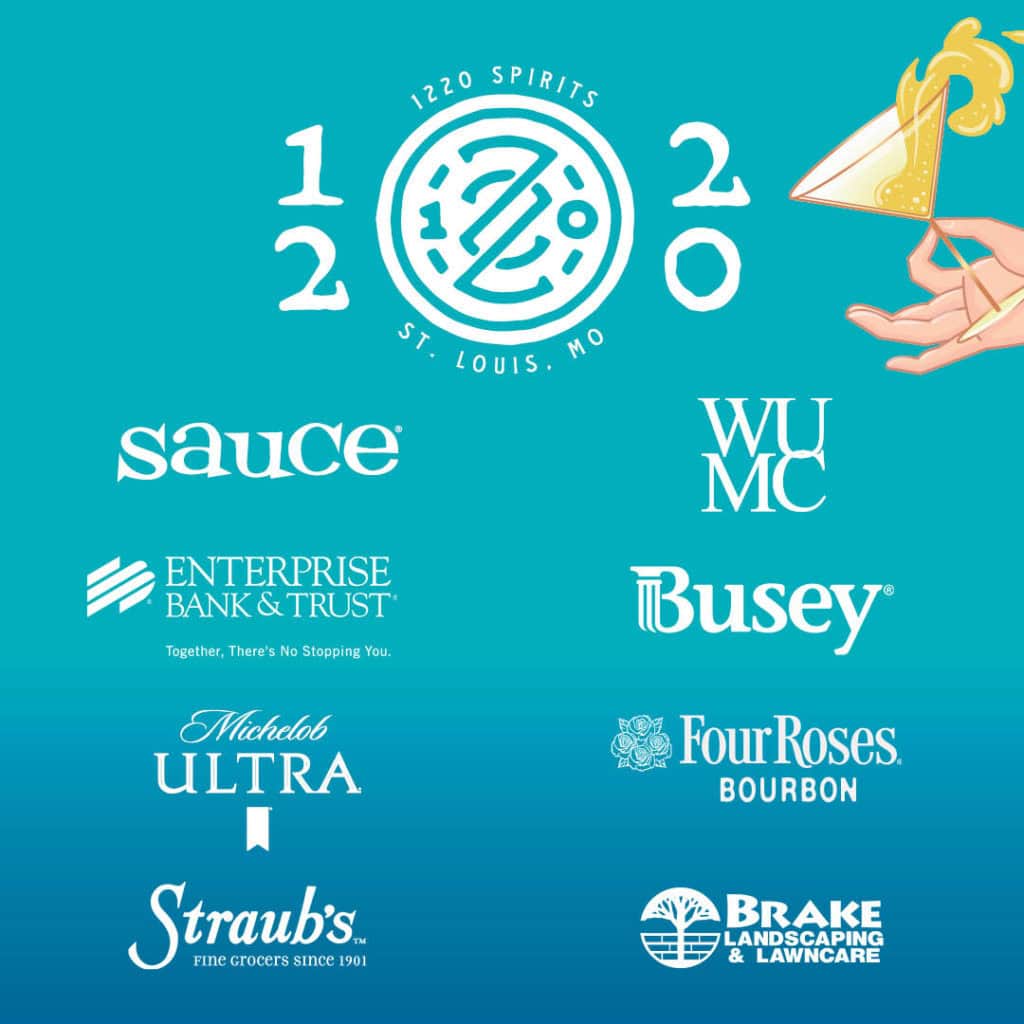 Sponsorship opportunities are available! Click here for more information.