July is National Ice Cream Month — pretty sweet! We've got the inside scoop on all the best treats available in the Central West End!

No matter when that craving strikes, you can always get a scoop (or two) at Coffee Cartel, open 24/7/365 with 24+ flavors of classic Edy's Grand Ice Cream, or a cup decked out in all your favorite flavors at FroYo. If you prefer more "unconventional" flavors, check out Jeni's Splendid Ice Cream, where seasonal varieties such as Watermelon Buttermilk Frozen Yogurt, Cream Puff Ice Cream and Hard Cider Sorbet are sure to hit the spot.
Jeni's will celebrate National Ice Cream Day (July 16) with a free kids cone for every kid that walks through the door (with corresponding full-price purchase of scoop, pints, merchandise, etc.)! Plus, check out their newest birthday promotion — stop by a scoop shop on your birthday for a FREE standard/single or trio in a cup or a cone. Offer valid all year; must bring proof that it's your birthday.
The culinary geniuses in the CWE have plenty of creative takes on everyone's favorite hot weather treat — don't miss the fried green tea ice cream at 
Drunken Fish
 or an ice cream-topped margarita at
El Burro Loco
. For sweet tooths 21 and up, indulge in one of 
Kingside Diner
's boozy shakes, with grown-up combos like strawberry and vanilla vodka, or crack pie and Evan Williams.
Other can't-miss options — Bar Italia's house-made gelato and sorbeto, scape's Cookie & Cream (featuring a skillet-baked chocolate chip cookie with vanilla ice cream AND chocolate ganache) and The Tavern Kitchen & Bar's Gooey Butter Cake topped with Blueberry hand-churned ice cream (pictured below)!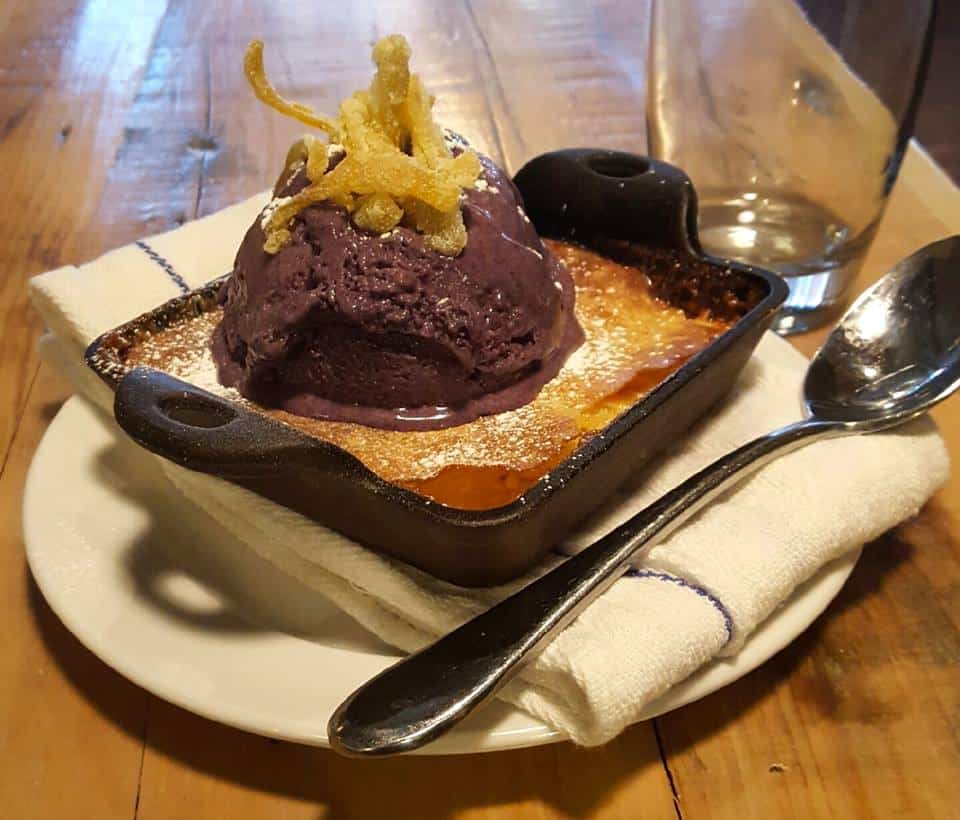 Prefer something with a few less calories? Indulge in the amazing flavors (oops … we mean scents) at The Candle Fusion Studio. With fragrances such as dark chocolate, blackberry, caramel and whipped cream, you can make your own ice cream-inspired candles and home products.
Any favorites we've missed? Send us an email — info@cwenorthcid.com — and we'll add it to our list!