The Great American Eclipse is coming, and with it plenty of ways to mark this once-in-a-lifetime occasion.
While the Central West End might not be in the path of true totality, our businesses have still come up with plenty of creative ways for you to get into the solar eclipse spirit.
A very limited edition treat! Available Aug. 19 & 21, the Eclipse Cupcake features a chocolate or vanilla cupcake topped with vanilla buttercream and a chocolate wafer eclipse.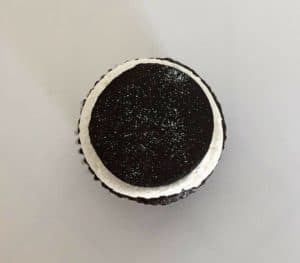 Bring the kids to Jeni's during the eclipse (11:50 a.m. to 2:44 p.m., to be precise) and treat them to a Supermoon kids cone for just $0.99. Offer valid for children only.
Mandarin Lounge is starting its countdown early, with an Eclipse Pre-Party on Aug. 19. Head to the rooftop at 8 p.m. for drink specials and music by DJ Greasy.
Stock up for your eclipse viewing party with on-theme treats from this locally owned grocer. Find great deals on Sun Chips, Moon Pies and Jeni's Super Moon ice cream.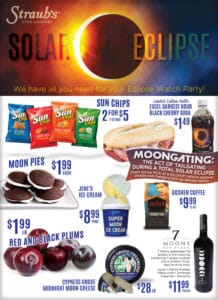 Sub Zero Vodka Bar's vodka selection is always out of this world, but for the eclipse they're recommending you try Outerspace Vodka, filtered through meteorites more than 4 billion years old!
Know of a CWE-centric eclipse special we missed? Send us an email and we'll add it to the list.