Valentine's Day is quickly approaching and the Central West End is the perfect place to be, whether you're looking for a romantic night out or a fun evening with all your favorite gal pals. And if you're celebrating the holiday solo, don't worry, there's a party just for you!
Here are fourteen ways to celebrate Valentine's Day in the Central West End.
Forever Alone Party IV
Friday, February 14
8:30 p.m. – 1 a.m.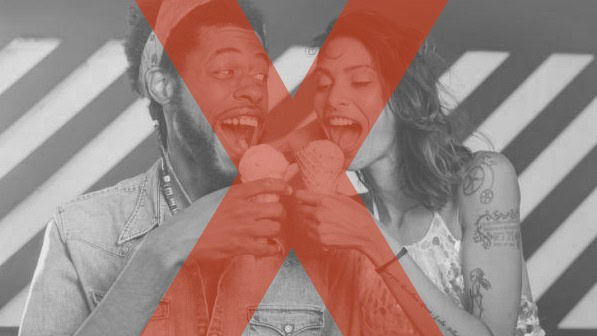 Let's be alone together at Brennan's! On Valentine's Day, they are throwing a big party in The Maryland House. Enjoy champagne cocktails, a dessert bar, a bunch of Russell Stover chocolate heart boxes, and the best of Soul Train and break-up ballads from DJ Whoever-They-Book.
Couples welcome, but please act like you just met or something. No entry fee.
Galentine's Day Girlfriend Party
Thursday, February 13
6:30-8 p.m.
Tickets- $30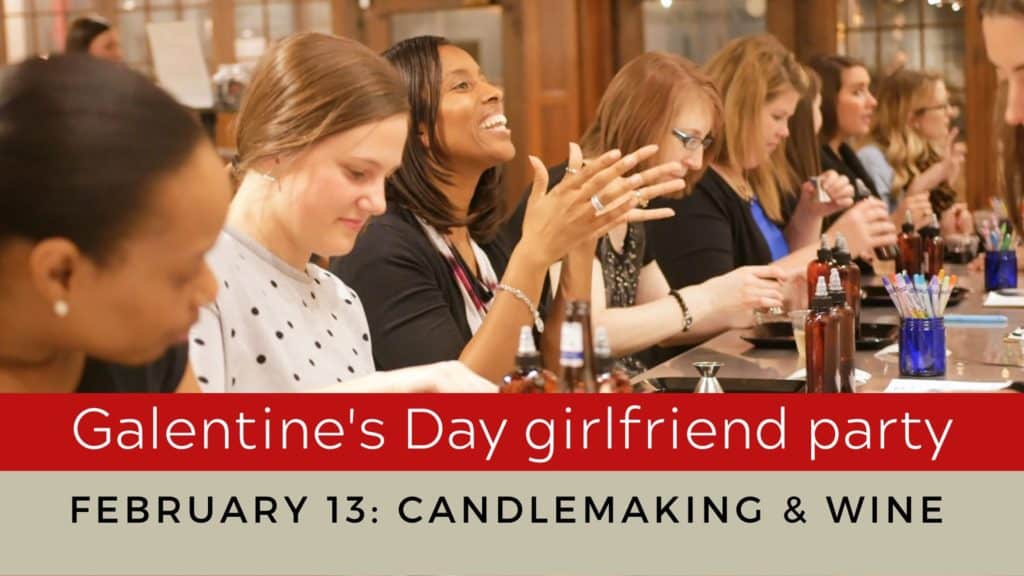 Cheers to girlfriends! Join The Candle Fusion Studio on Thursday, February 13th for a Galentine's Day celebration! Explore their candle library (over 100+ fragrances), choose your favorites, and create your signature scent at the candle bar. Then, continue the fun at The Vino Gallery for a glass of wine (just steps away!).
Your ticket includes a custom 8 oz "pour your own" candle and a glass of wine for $30. Reservations are recommended. Please call 314-250-2272.
Valentine's Celebration
Saturday, February 8 or Friday, February 14
6-9 p.m.
Tickets- $65 per couple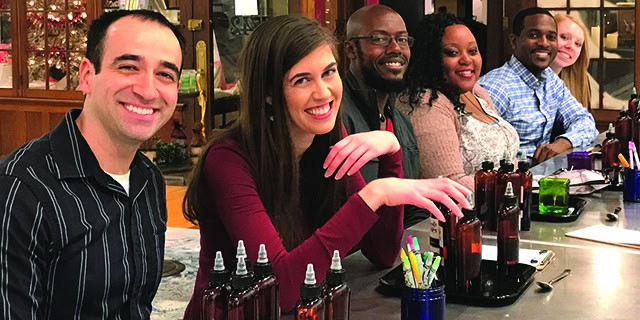 Treat your Valentine to an extraordinary experience of the senses. This annual event at The Candle Fusion Studio is a favorite and sells out fast!
Enjoy an evening of hands-on creativity and adventure at their Central West End studio. Together, create your own romantic candlelight. Choose from 100+ fragrances to blend together at the candle bar. Cost is $65 per couple and includes two custom 8 oz "pour your own" candles, two drinks (wine/beer), chocolates, and live music.
Two event dates to choose from: celebrate on Saturday, February 8th or Friday, February 14th. Reservations are highly recommended. Please call 314-250-2272 to schedule your specific time from 6-9 pm.
ISHQ Bollywood Valentine's Party
Friday, February 14
9 p.m. – 1:30 a.m.
Single Entrance- $10
Couple Entrance- $16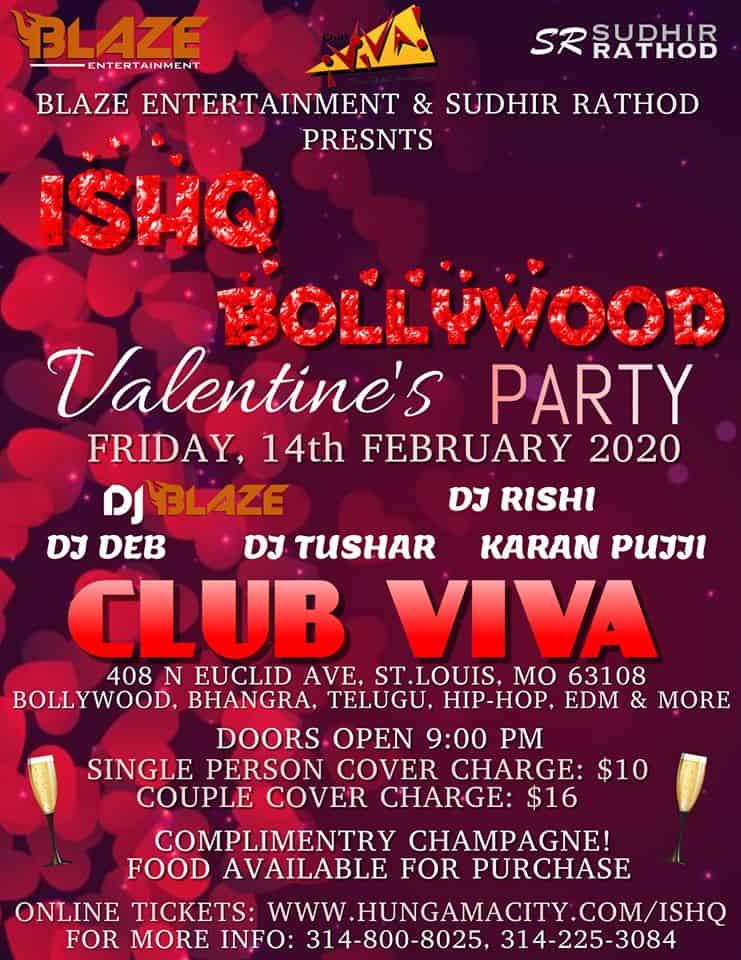 Dance the night away with your Valentine at Club Viva! Blaze Entertainment and Sudhir Rathod Presents: ISHQ Bollywood Valentine's Party, featuring music by DJ Blaze, DJ Rishi, Dj Tushar, DJ Deb, Karan Pujji and Live Dhol. Your ticket includes complimentary champagne. Food will be available for purchase. Click here to purchase your ticket.
Friday, February 14
5-6 p.m.
Maryland & Euclid Intersection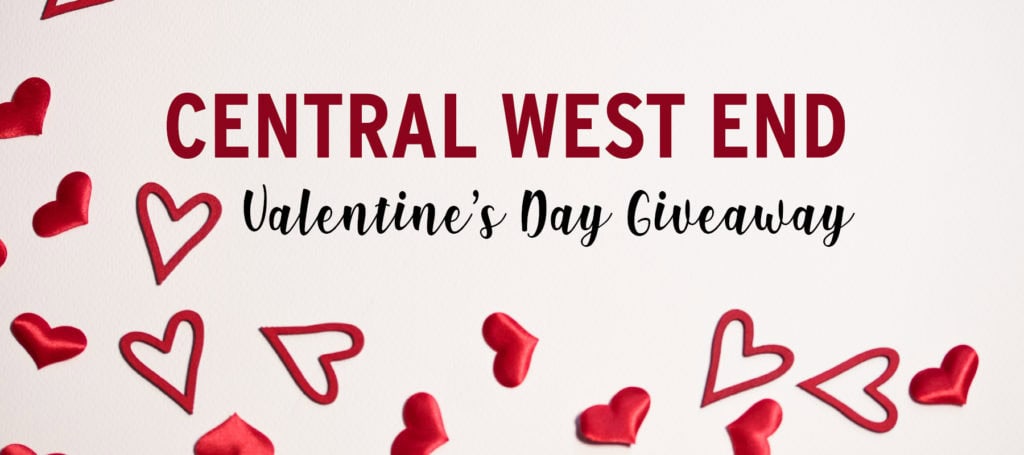 Celebrate Valentine's Day in the Central West End with FREE sweet treats, compliments of the CWE Business Community Improvement District. On Friday, February 14 from 5 to 6 p.m., visitors can enjoy free chocolate-covered strawberries and homesize cupcakes from two neighborhood favorites, Straub's Markets and The Cup. These sweet treats will be available at the CWE Booth, located at the intersection of Maryland & Euclid, while supplies last.
Drunken Love Dinner Special
Thursday, February 13 through Sunday, February 16
4 p.m. – CLOSE
6-Course Dinner For 2- $119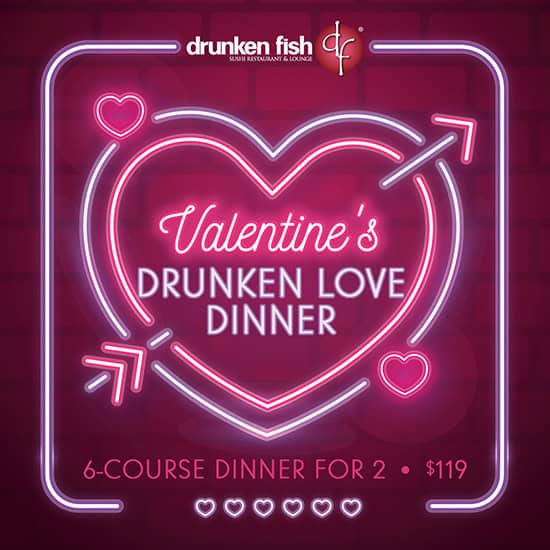 Share a romantic evening with your amour and enjoy a 6-course Drunken Love dinner special for 2 for only $119! Includes a fish bowl of choice OR a bottle of wine. Make your reservations now before they fill up! Call 314-367-4222 to reserve your table.
Course 1 Edamame Hummus
Course 2 Lobster Spring Roll
Course 3 Miso Soup
Course 4 House Salad with Ginger Dressing
Course 5 (choose 2 combos)
Drunken Fish Roll + California/Spicy Tuna Roll
White Tiger Roll + California/Spicy Tuna Roll
Mango Roll + California/Spicy Tuna Roll
Starburst Roll + California/Spicy Tuna Roll
Vegan Hulk Roll + Vegetable/Asparagus Roll
Course 6 (choose 1)
Strawberry Cheesecake Makimono
Fried Banana with Vanilla Ice Cream
Chocolate Heaven with Vanilla Ice Cream
Women & Whiskey
Wednesday, February 5
7-9 p.m.
Tickets- $65

Gather all your Galentines for a Women & Whiskey event at Gamlin Whiskey House! February's dinner will be hosted by Becky Harris, chief distiller at the Virginia-based Catoctin Creek Distillery. Tickets are $65 per person and include dinner, drinks, whiskey pairings, gratuity and, of course, an awesome night out! To purchase your ticket, click here.
Cupid Couple Night
Friday, February 7
5-7 p.m.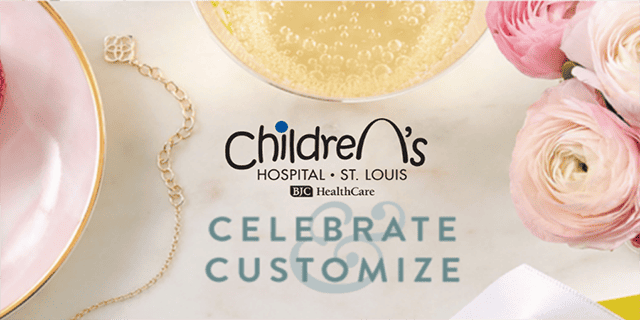 Grab you Valentine and head to Kendra Scott on Friday, February 7th for their "Cupid Couple Night." It's a great opportunity to score some new bling, while also supporting a very important organization in our community. From 5-7 p.m., they will be donating 20% of sales to the Friends of Wings Pediatric Hospice Program. There will also be a special door prize, whiskey tastings, and stylists on-hand to help you create custom and meaningful pieces at their color bar.
Love Bites Special
Friday, February 14
$30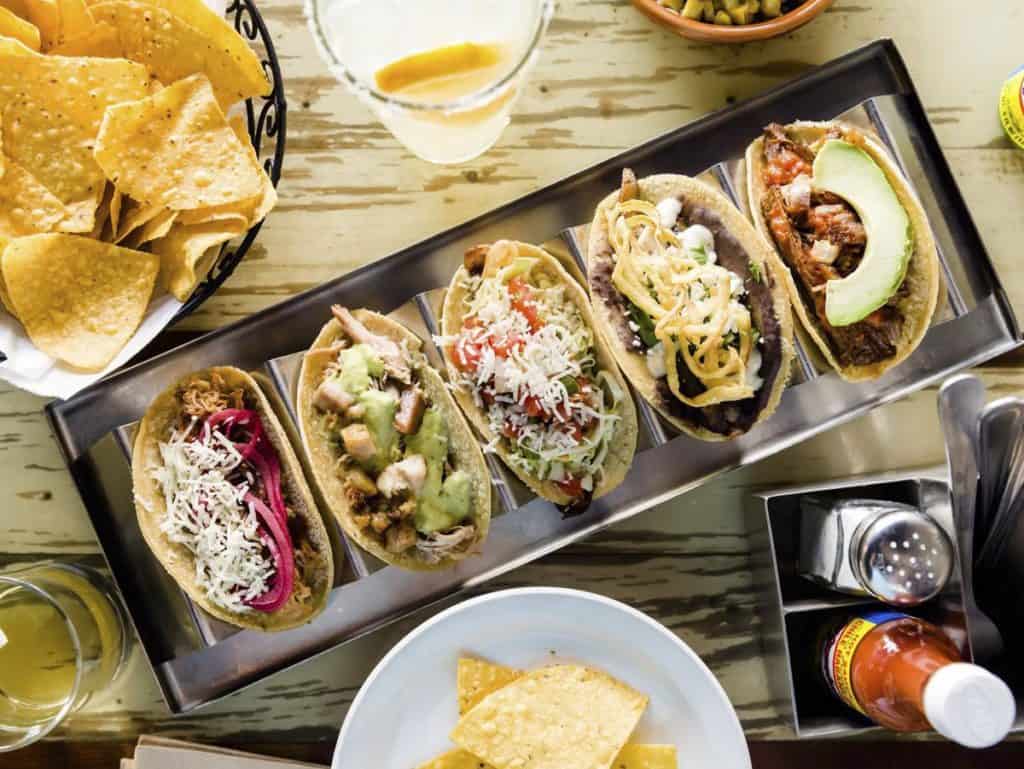 Head to Mission Taco Joint on Valentine's Day with a friend or sweetheart to share their Love Bites special. For just $30, you and your companion will get corn fritters, chips and guacamole, chicharrones, street corn and three tacos each. End the meal with a churro plate with strawberries and Mexican chocolate.
Heart-Shaped Pizza Special
Friday, February 14
All Day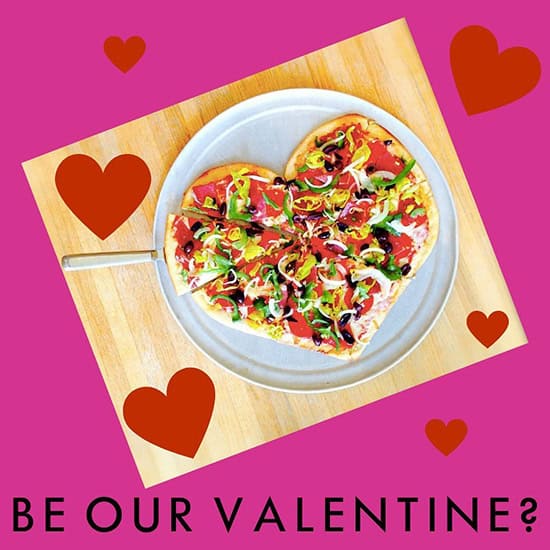 Hap-Pi Valentine's Day! Celebrate the occasion with a large, heart-shaped thin crust pizza from Pi. Also, get a slice of Apple Pi for $3.14 with the purchase of a heart-shaped pizza! Dine-in or carryout.
Valentine's Day Dinner
Friday, February 14
5-10 p.m.
$65-95
Treat your Valentine to a special 3 course prix fixe menu and wine pairing at The Preston.
Valentine's Day Menu
Starter (Choice of)
Asparagus Soup | crème fraiche, roasted pecans
Seared duck breast | port jus, herbed tuile, boursin
Baby tomatoes | lump crab, white balsamic, walnuts, st andre
Beaucanon, Sauvignon Blanc, Napa Valley | Pedroncelli Pinot Noir, Russian River Valley
Entrée (Choice of)
Filet of beef |pancetta, potato puree, king trumpets, bearnaise
Lamb rack | herbed gnocchi, marsala jus, baby root veg Seared
Red Snapper | wasabi-croquettes, soy-chive butter sauce, napa cabbage
Marisco "The King's Bastard" Chardonnay, Marlborough | Château Greysac, Medoc, Bordeaux
Entremets (Choice of)
Chocolate and Strawberry |strawberry broth, black cocoa, strawberry bavarian
Passion Fruit and Chocolate | dark chocolate, passion fruit sorbet, vanilla sponge
Raspberry and Vanilla |white chocolate, vanilla bean panna cotta, raspberry gel
Acquesi, Moscato, Asti, Italy | Kung Fu Girl Riesling
Tickets are $95 with the wine pairing and $65 without. Reservations can be made by calling the Preston at 314-633-7800 or visiting theprestonstl.com.
Galentine's Day
Thursday, February 13
3 p.m. – 1:30 a.m.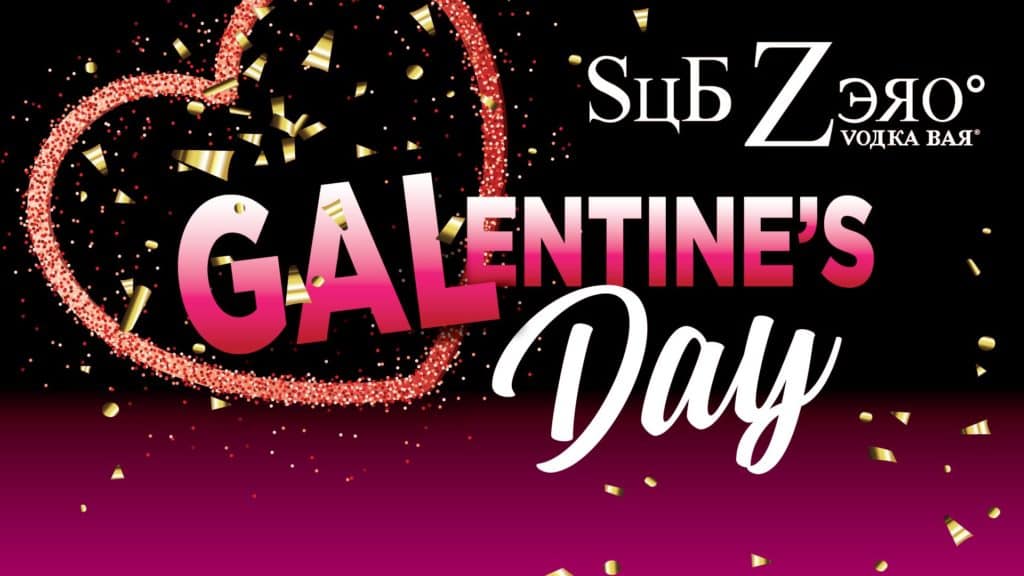 Hey ladies! You're invited to a special Galentine's Day party at Sub Zero Vodka Bar! Enjoy happy hour specials from 3-6 p.m., then dance the night away with DJ Greasy from 10 p.m. to close. No cover.
Galentine's Day
Thursday, February 13
7 p.m. – 1:30 a.m.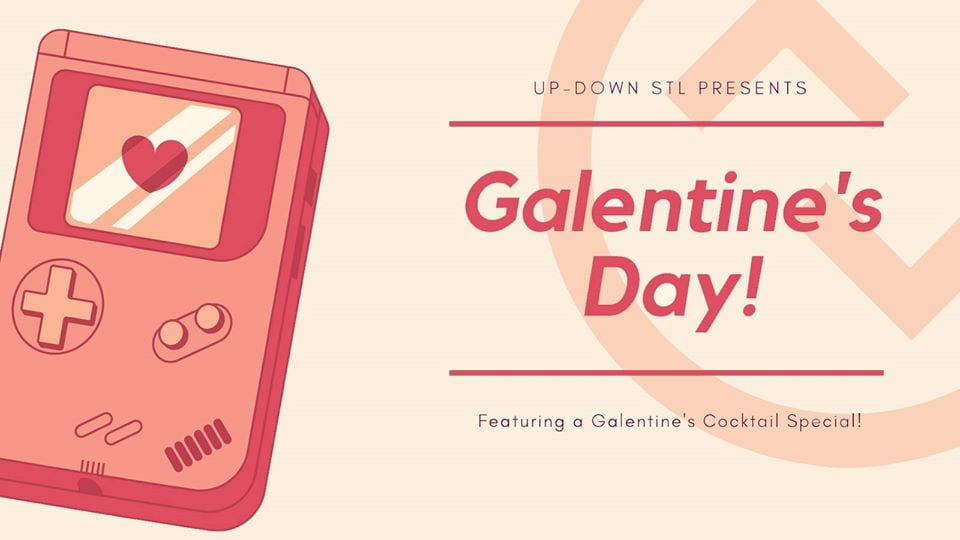 Galentine's Day is a great opportunity to celebrate with your squad and Up-Down STL is throwing their first Galentine's Day Party to make it even better! Enjoy cocktail specials, a playlist of all female artists, and special movies on all of their TVs. As always, there is no cover, and they are 21+ at all hours.
Valentine's Day Special at Up-Down STL
Friday, February 14
3-10 p.m.
$40-45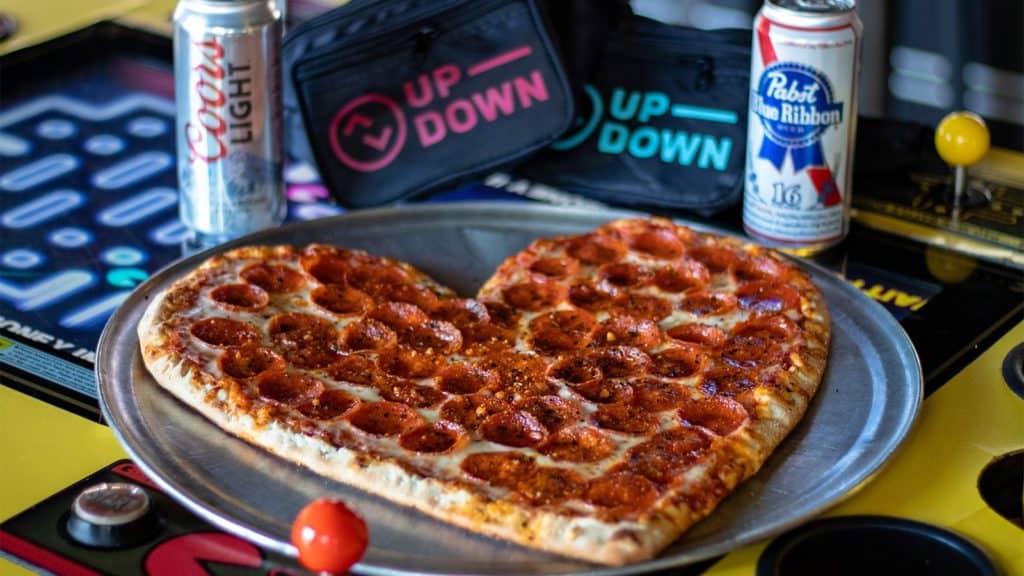 If you or someone you love loves beer, pizza, and video games, come celebrate the day at Up-Down STL! They are giving you lots to love with their Valentine's special: 6 domestic tallboys, 80 tokens, an Up-Down fanny pack, and a heart shaped pizza until 10 p.m. for just $40!
If domestic beer isn't your thing, they are also offering 6 of their premium cans including White Claw and Truly, along with 80 tokens, an Up-Down fanny pack, and a heart shaped pizza for $45!
You can preorder this special any time before Valentine's Day at the bar, and and you'll receive a certificate to redeem it any time on the 14th until 10 p.m., plus you'll get an exclusive Up-Down greeting card! As always, there is no cover and they are 21+ at all hours.