Have a dad who's hard to shop for? The Central West End has got Father's Day covered!
Find the perfect gift
10denza | Update Dad's wallet to a Bellroy — now 30 percent off!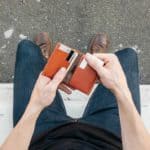 Bissinger's | Pick up Father's Day favorites at your neighborhood chocolatier. Take 20 percent off orders of $79 with code "DAD20."
The Candle Fusion Studio | With scents like pipe tobacco, leather, bourbon, hops, cedar and wasabi, there's a smorgasbord of Dad- approved choices to blend together at The Candle Fusion's candle "bar." Or, pick up a pre-made "Man Cave" candle gift pack ($25).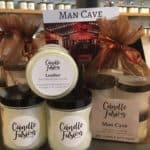 The Cup | Your dad's a big deal and so is The Cup's Banana Cream Pie cupcake, available June 12-17. Or, top his favorite flavor with a custom made "Best Dad Ever" or #1 Dad" cupcake topper ($3.95).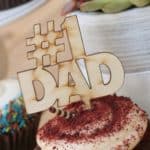 East + West | If Dad's closet needs a bit of a refresh, check out East+West, a store for the modern man. Featuring brands like Baldwin, 3Sixteen, Rogue Territory, Shades of Grey, Naked & Famous Denim, The Hill-Side, Filson, Shinola, Red Wing and Baxter of California.
Enchanting Embellishments | Dress Dad to impress in a stylish pair of Jos Von Arx cufflinks ($90).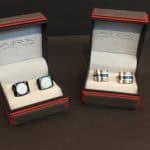 Gamlin Whiskey House | Give Dad a taste of a one-of-a-kind single barrel whiskey hand-selected by the experts at Gamlin Whiskey House. See restaurant for pricing and availability.
Jeni's Splendid Ice Cream | For the dad who likes to build things, pick up a sundae kit stocked with all his favorite flavors — three ice creams, two sauces and lots of nuts for making his ideal Jeni's sundae at home ($62). Or, shop Jeni's Father's Day gift guide.
Left Bank Books | If your dad loves baseball, pick up an autographed copy of The Phenomenon by St. Louis Cardinals prodigy Rick Ankiel ($27), which tells the tale of how he lost his once-in-a-generation ability to pitch due to a mysterious anxiety condition widely known as "the Yips." This book is an incredible story about a universal experience — pressure — and what happened when a person on the brink had to make a choice about who he was going to be.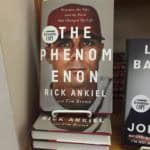 Mike's Bikes STL | Get Dad a new set of wheels, just in time for the start of summer.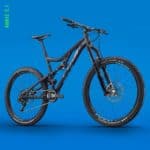 Q Boutique | Have a dad who loves chess? Gift him a custom-designed tie or bowtie.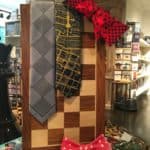 Silo Coffee + Goods | If your dad lives for his morning cup of joe, sign him up for a Silo coffee subscription. Includes a free mug and ethically sourced coffee. Four options to choose from!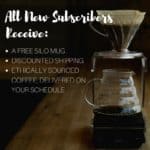 Straub's | Keep it simple and pick up a bottle of bourbon (try Straub's Four Roses Single Barrel, $59.99), Scotch (try The Macallan Double Cask, $59.99) or beer (Urban Chestnut Sampler, $19.99). Or, check out Straub's Beer, Bourbon & Cigar Patio event from 1-4 p.m. Saturday.
Or, try one of the neighborhood's special Father's Day dining options:
Gamlin Whiskey House | Enjoy a special steak & egg brunch from 10 a.m. to 3 p.m. Reservations recommended but not required.
Sub Zero Vodka Bar | Treat dear ol' Dad to sushi brunch, as well as a la carte egg dishes, waffles, pancakes, salads, and sandwiches, plus plenty of boozy brunch cocktails. Reservations recommended but not required.
We'll continue to update this list as we receive new information from our CWE restaurants and retailers.