From a special trunk show at Eye Roc Eyewear, to an evening of blues and swing at Evangeline's — here are five things to do this weekend in the Central West End.
Meet New York Times Bestselling Author Lara Prescott | Left Bank Books
Thursday, November 14
7-9 p.m.
Free & Open to the Public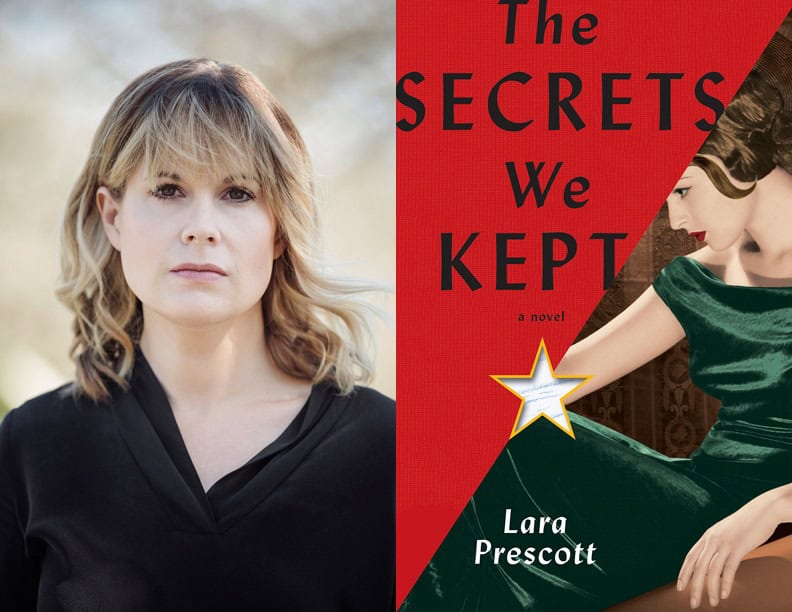 You can meet New York Times bestselling author, Lara Prescott, tonight at Left Bank Books! Lara will sign and discuss her new novel, The Secrets We Kept, a Reese Witherspoon book club pick. A thrilling tale of secretaries turned spies, of love and duty, and of sacrifice — inspired by the true story of the CIA plot to infiltrate the hearts and minds of Soviet Russia, not with propaganda, but with the greatest love story of the twentieth century: Doctor Zhivago. The Secrets We Kept combines a legendary literary love story with a narrative about two women empowered to lead lives of extraordinary intrigue and risk.
Savor a Sweat Treat | The Cup
All Weekend Long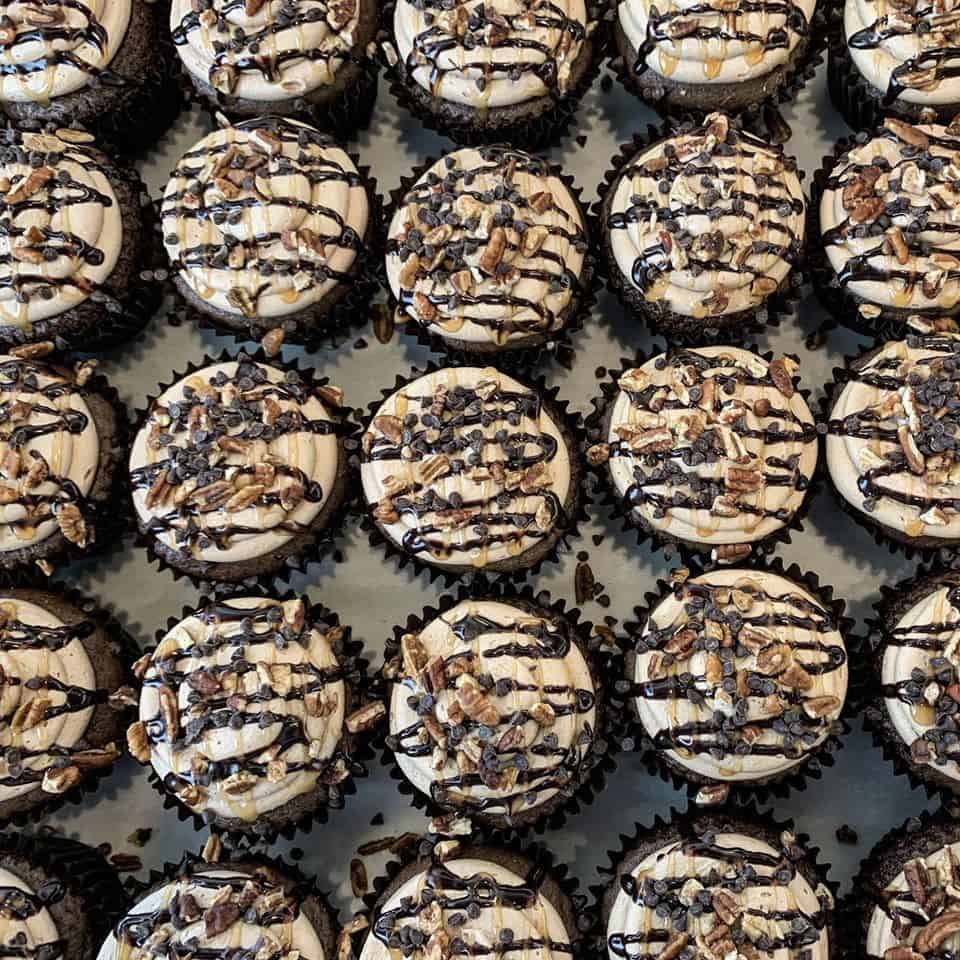 Any caramel lovers out there? You're in luck! "Caramel Turtle" is back at The Cup and it's the perfect treat to satisfy your sweet tooth this weekend. This limited edition cupcake features light chocolate caramel cake, caramel buttercream, pecans, chocolate chips, chocolate, and caramel drizzle. Pick yours up in-store or order online.
Embark on an Exploration of Portraiture | Houska Gallery
Friday-Sunday
10 a.m. – 4 p.m.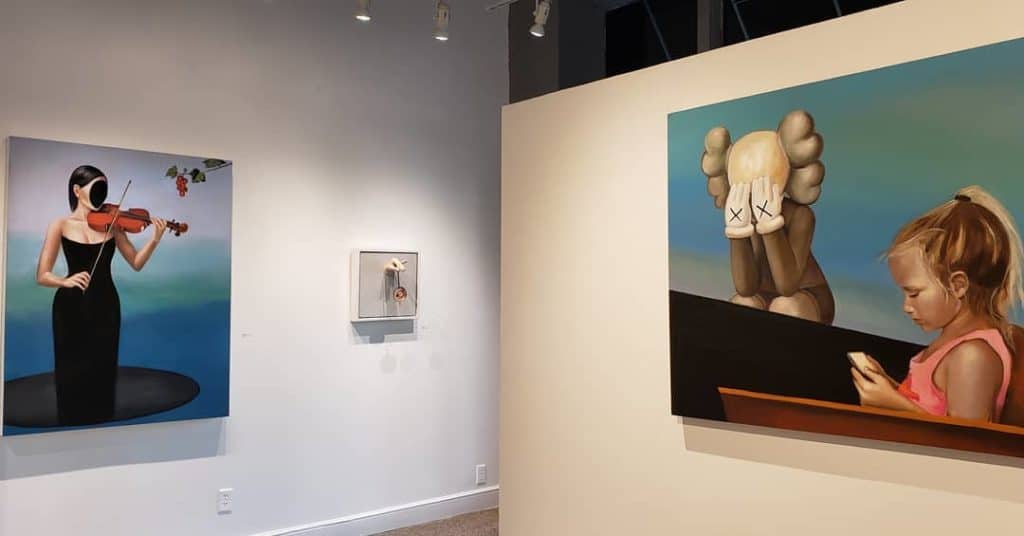 If you haven't ventured into Houska Gallery to view their newest exhibition "Paula Haniszewski: Living Proof" — make sure to stop in this weekend. St. Louis-based artist Paula Hanizewski's recent work is an exploration of portraiture that pulls from art history, vintage print ads, and film stills, resulting in newly-constructed identities and personas. Many are familiar with Paula's work on permanent display in the Chameleon Lounge of the Angad Arts Hotel in St. Louis' Grand Center. She serves as the art department chair at Southwestern Illinois College in Belleville, Illinois. Exhibition runs through November 30th.
Saturday, November 16
10 a.m. – 6 p.m.
Free & Open to the Public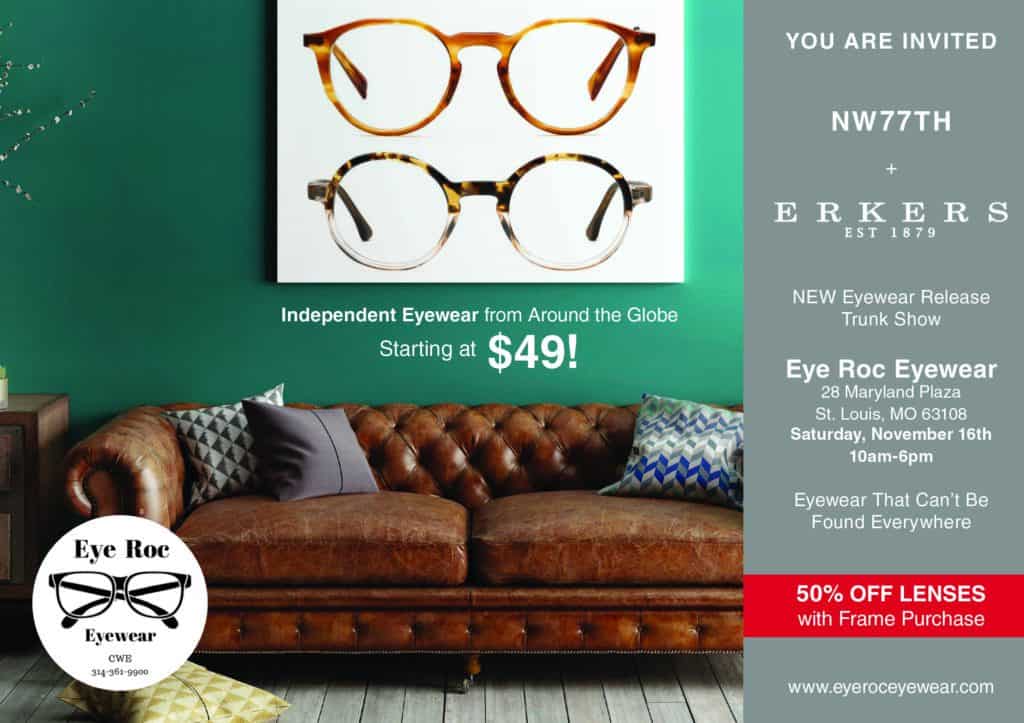 In the market for some new specs? Don't miss this special trunk show at Eye Roc Eyewear. Shop new eyewear from NW 77th and ERKERS 1879 and enjoy 50% off lenses with frame purchase. Call now to book your eye appointment: 314-361-9900. Drinks and snacks will be provided.
Saturday, November 16
7-11 p.m.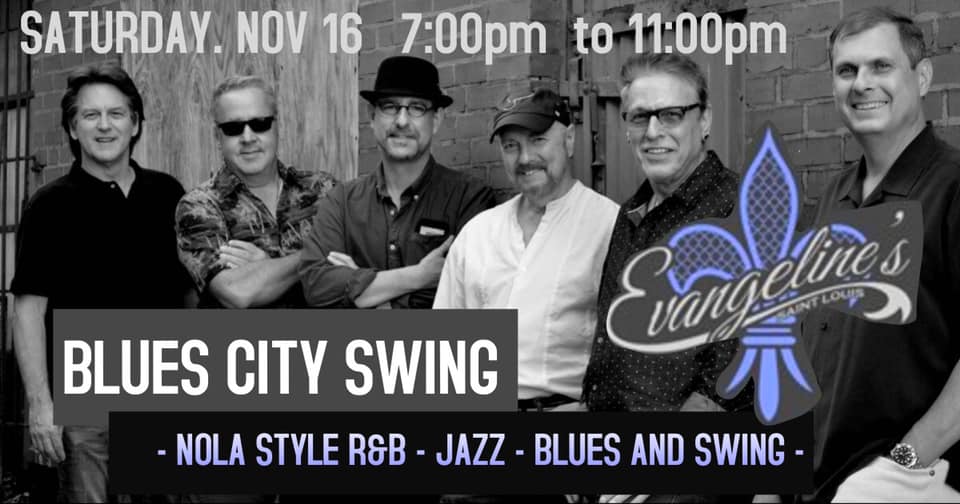 Spend your Saturday evening enjoying great food, cold drinks, and some live music at Evangeline's! Blues City Swing will be setting the ambiance all night long with Nola Style R&B, Jazz, Classic Blues, and Swing! Bring your dancing shoes (and appetite) and get ready for a good time.
For a full list of CWE Events, click here!