Round up the kiddos, your best pals, grandparents, and cousins and join Jeni's Splendid Ice Creams on Saturday, February 2 for "Ice Cream for Breakfast Day."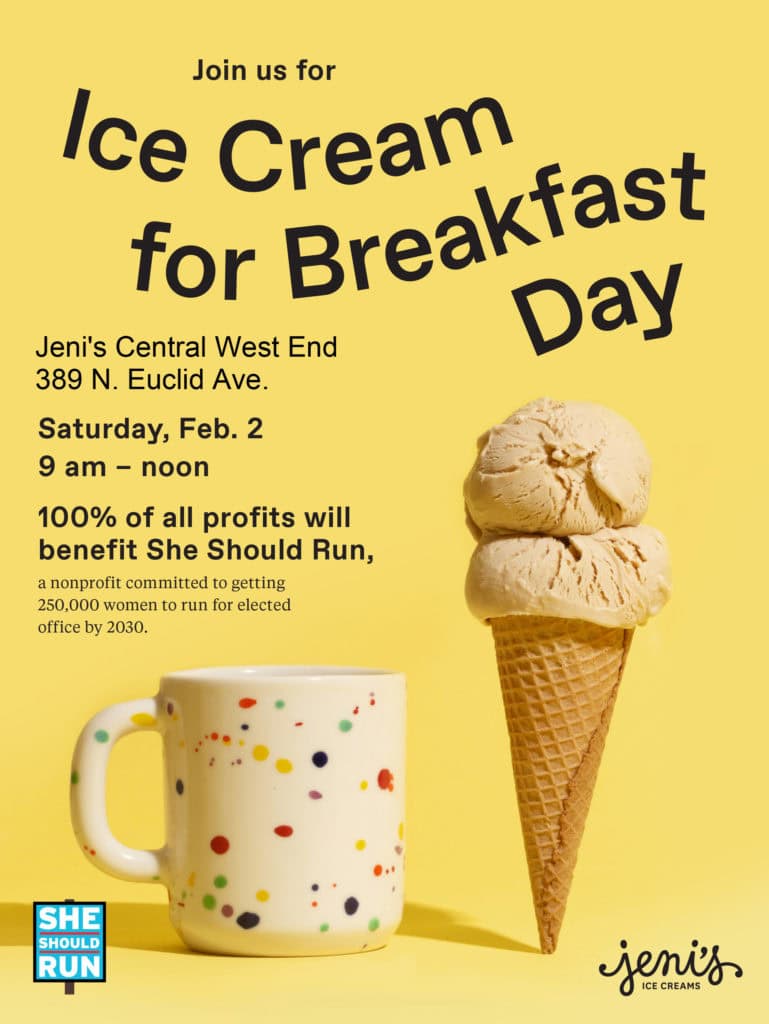 Yes, it's a real, decades-old holiday dreamt up by a pretty smart mom. Jeni's will be opening their shop doors three hours early at 9 a.m. to scoop ice cream. But more importantly, they'll be donating 100% of profits to She Should Run — a non-profit organization based in D.C. that supports and encourages female candidates to run for elected office.
A good reason to get out of bed and enjoy some ice cream if we ever heard one!
For more information, click here!