From a Climate Change Theatre Experience on McPherson, to a Saturday morning Virtual Celebrity Storytime with Left Bank Books — here are five things to do this weekend in the Central West End!
Gather the Kiddos for a Virtual Storytime | Left Bank Books
Saturday, October 16
11 a.m.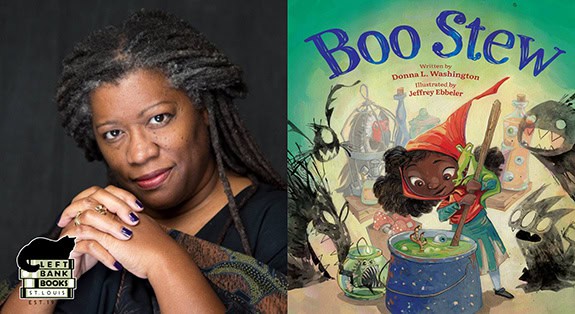 Start your Saturday with a special Virtual Celebrity Storytime with Left Bank Books! Award-winning storyteller, Donna L. Washington, will read aloud and talk about how she made her new picture book, "Boo Stew," on Facebook Live at 11 a.m. Washington has cooked up a delightfully spooky fractured fairy tale with a diverse cast of characters and an imaginative twist on the classic "Goldilocks." Her clever, can-do protagonist and joyful language paired with Jeffrey Ebbeler's charming, imaginative illustrations will tempt readers into a ghostly, yet enchanting landscape that they won't want to leave!
All you need to do to participate is log in to your personal Facebook account, go to Left Bank Books' Facebook Live Page, and wait for the livestream to begin on the page (you may need to refresh the page periodically until the stream begins). Click here to order a copy of "Boo Stew" from Left Bank Books.
Saturday, October 16
1-4 p.m.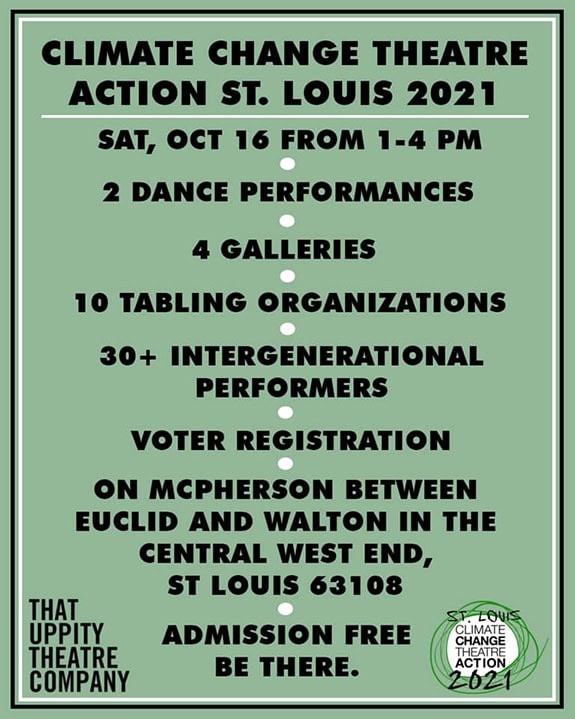 This Saturday from 1-4 p.m., That Uppity Theatre Company is hosting a free event at all four galleries (Duane Reed Gallery, Houska Gallery, Philip Slein Gallery, projects+gallery) on McPherson to raise awareness about climate change. Viewers will be able to see a short play or two of under ten minutes in a gallery before proceeding to the next gallery to see others. The event will feature approximately 8-10 short pieces that were commissioned internationally and have been published. Most performances will be repeated 4-5 times, in rotation, or approximately every twenty minutes, starting at 1 p.m. Some work may also be performed outside. Indoor performances will be limited to ten audience members at a time and masking will be required.
Produced by Joan Lipkin and Pamela Reckamp, this St. Louis event is part of a worldwide series of readings and performances of short plays about the climate crisis and environmental justice. To learn more, click here!
Treat Your Taste Buds to Something New | Chase Club
All Weekend Long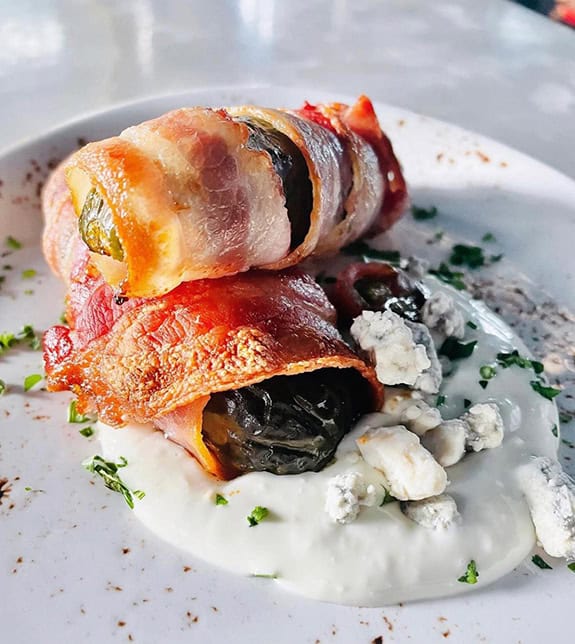 Our mouths are watering! Brand new menu items have officially dropped at the Chase Club. Treat your taste buds to something new this weekend, like these bacon-wrapped spicy pickles or jerk-spiced ribs with pineapple sauce. To view their new menu, click here!
All Weekend Long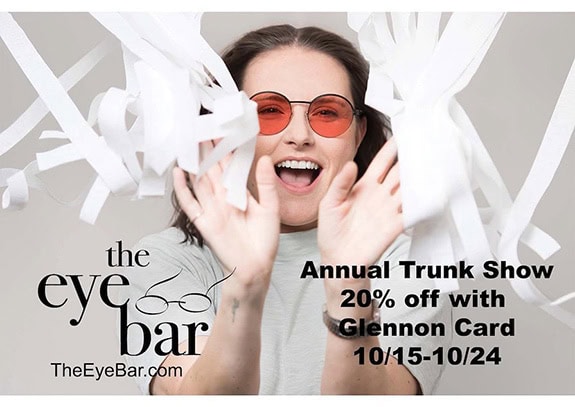 Are you in the market for a new pair of glasses? If so, you don't want to miss The Eye Bar's Annual Trunk Show, where you can see collections by Face a Face, Mykita, Garrett Leight, Mr Leight, Matsuda, Salt Optics, ic Berlin, Robert Marc and Lunor! Plus, you can also score 20% off your purchase by showing your Glennon Card (a unique, 10-day discount shopping program organized by the SSM Health Cardinal Glennon Children's Foundation and the Glennon Guild).
All Weekend Long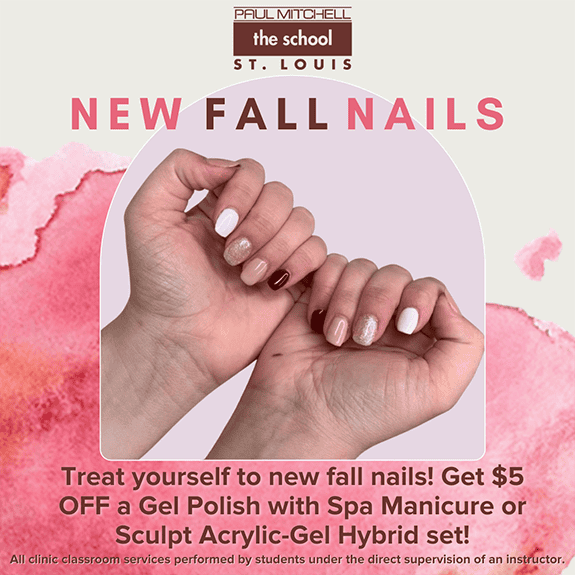 This weekend, fall in love with a new manicure at Paul Mitchell The School St. Louis! For the entire month of October, you can take advantage of $5 off a Gel Polish with Spa Manicure or Sculpt Acrylic-Gel Hybrid set. All clinic classroom services are performed by students under the direct supervision of an instructor. To make an appointment, call or text 314-361-8200.