From a fun-filled Scavenger Hunt throughout the neighborhood, to Saturday Brunch at Yellowbelly — here are five things to do this weekend in the Central West End.
Enjoy a Delicious Saturday Brunch | Yellowbelly
Sat Brunch: 10 a.m.-2 p.m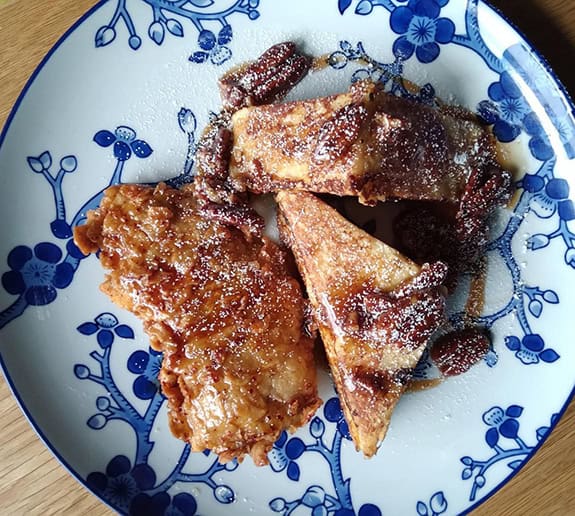 Saturday Brunch is back at Yellowbelly! From Fried Chicken French Toast, to frozen Piña Coladas and warm, flaky Cheddar Biscuits — you'll definitely want to roll out of bed early. To book your reservations, click here! (They are currently not accepting groups larger than 6 guests and each reservation has a 1 hour and 45 min maximum time slot).
Last Chance to View Carol Shinn & Bonnie Seeman Exhibitions | Duane Reed Gallery
Gallery Hours:
Tues-Sat, 11 a.m.-4 p.m.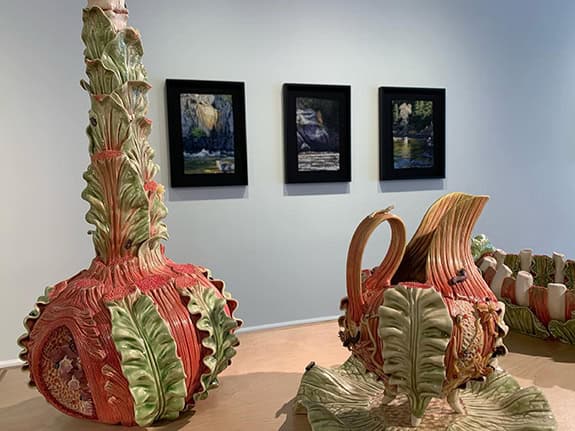 This weekend is your last opportunity to view artwork by Carol Shinn and Bonnie Seeman at Duane Reed Gallery. Their exhibitions run through Saturday, April 17. Carol Shinn is a studio artist who lives in Fort Collins, Colorado. She is known internationally for photo-realistic machine-stitched images. Bonnie Seeman grew up in Miami, Florida with a propensity towards anatomy illustration and the dazzling colors and rich foliage of the Miami landscape. Developing her technique with porcelain and glass, Seeman channeled this inspiration; the resulting vessels are beautiful and macabre combinations of anatomical parts and plant forms.
Drink For a Cause | Brennan's
Delivery Hours:
Mon-Sat, 12-7 p.m.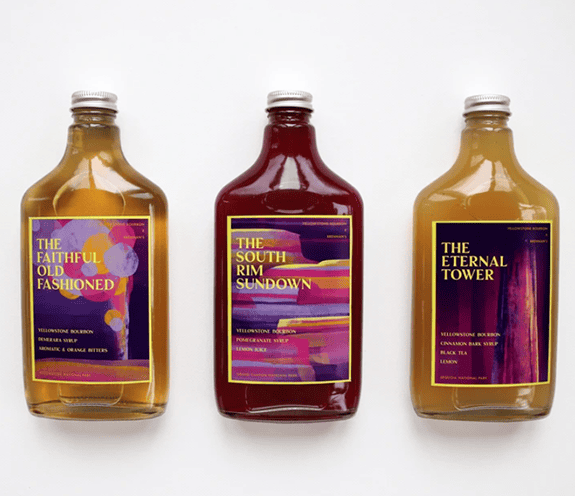 It's simple: enjoy artfully designed bottled cocktails to raise money for America's national parks. Talk about a win-win! Brennan's has partnered with Yellowstone Bourbon and illustrator David Rygiol (@ryejol) to release a new line of bottled bourbon cocktails that will raise funds for and pay tribute to U.S. national parks. 20% of all sales will go to support national park conservation efforts across the country. These cocktails are available through Booze and Snacks, Brennan's online food and drink delivery service. 
All Weekend Long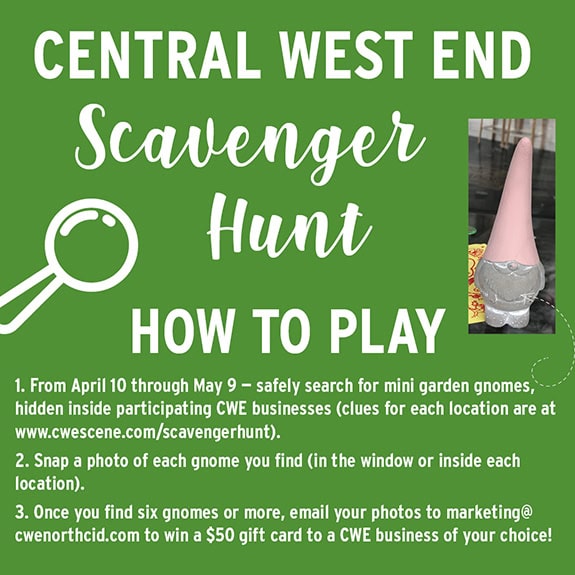 Looking for something fun to do with the kids, your significant other, or a friend? Why not embark on a fun-filled Scavenger Hunt through the Central West End!
How To Play:
Safely search for mini garden gnomes, hidden inside participating CWE businesses (Click here for clues on each location).
Snap a photo of each gnome you find (in the window or inside each location).
Once you find six gnomes or more, email your photos to marketing@cwenorthcid.com to win a $50 gift card to a CWE business of your choice! (Limit one gift card per person).
Happy Hunting!
All Weekend Long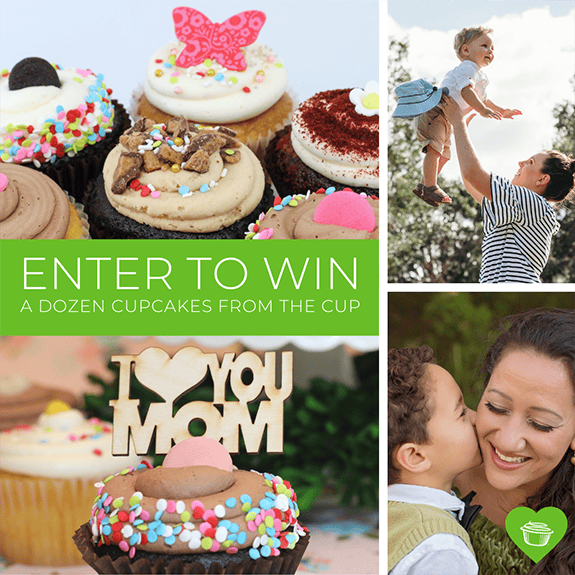 Maryland Plaza has partnered with The Cup to bring you a delicious giveaway for Mother's Day! Enter to win a dozen full-size cupcakes to share with mom, family, and friends — and that's not all! This super sweet contest will have *three* total winners!
To Enter:
・ Like this post on Instagram & tag a mom in your life who deserves a sweet treat (or your bestie—everyone is welcome to enter)!
・ Follow @MarylandPlaza and @CraveTheCup on Instagram.
・ Earn an additional entry by sharing this post to your story!
Contest ends at 12 p.m. CST on 5/5/21 and winners will be contacted by the Maryland Plaza Instagram account via DM by end of day 5/5/21. Winners will need to pick up their cupcakes from the Maryland Plaza location.