As September ushers in a new season filled with cooler temperatures and changing leaves, it also brings exciting new developments down McPherson.
Our neighborhood's vibrant arts district is pillared by four world-class galleries —  Duane Reed Gallery, Houska Gallery, Philip Slein Gallery, and projects+gallery — where you can spend hours examining exquisite paintings or thought-provoking sculptures.
Today — all four galleries are unveiling their newest exhibitions and we encourage you to come explore why the Central West End is at the heART of it all. On Saturday, September 18, the CWE Business Community Improvement District is hosting its monthly Art Stroll from 12-4 p.m. on McPherson. You can spend the afternoon visiting all four galleries, while also enjoying DIY craft workshops, live music, artist demonstrations, street performances, and more!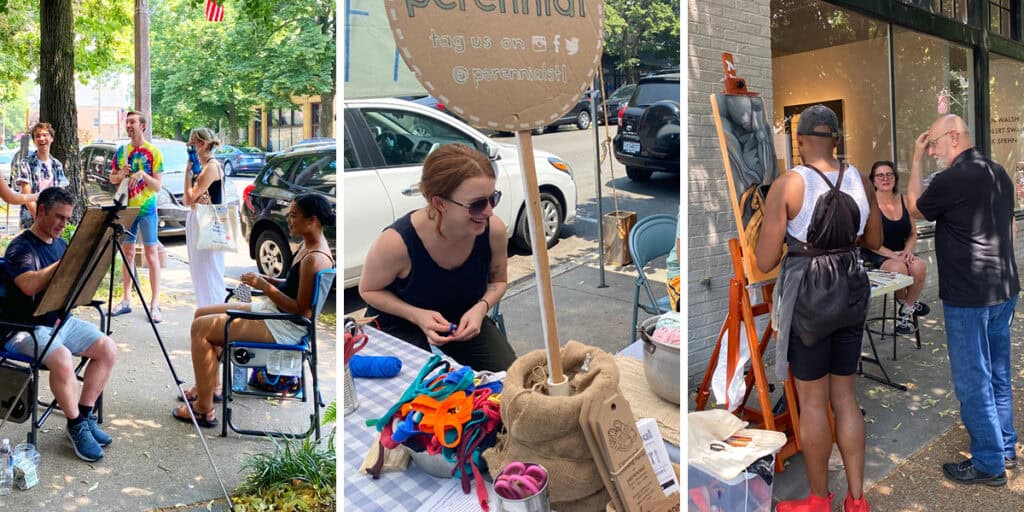 Duane Reed Gallery is pleased to present the newest work by St. Louis figurative artist, Victor Wang, along with ceramic sculptor Janice Jakielski, through October 16. Both artists have an emphasis on a strict and masterful process through the use of their materials. According to Wang, "My path through life has been adventurous, exciting, and dream-like. My experience of settling into America in search of better opportunities has been both challenging and inspiring. I use the human face as a vehicle to paint human experiences — worry and wonder, sadness and pleasure — which reflect the emotional stage directly tied to my immigration experiences."
The artist reception will be held on Saturday, September 18 from noon to 4 p.m., during the neighborhood's monthly Art Stroll. 4729 McPherson Ave. 314-361-4100. Gallery Hours: Tuesday-Saturday, 11 a.m.-4 p.m.
Over at Houska Gallery, you can view new work by Craig Carlisle in their main gallery, while Andrea Coates's work is on display in their upstairs gallery. The idea of meditation and contemplation play a major role in the paintings of artist Craig Carlisle. His paintings articulate indelible images which evoke an emotional response from the viewer. The series of heads are generally large canvas's deliberately created on a scale that will empower a room. Each expression Carlisle creates in his paintings are meant to pull from one's subconscious.
According to Andrea Coates, "As a child, dressing up in costumes, wearing masks, performing, and playing make-believe were all ways I explored my imagination and alternate realities. Its real application grew my confidence and allowed me to experiment with identity and creativity. Using fashion and beauty images as a vehicle for idealized pretend, and family members' clothing and accessories as a personal medium, I create works that investigate make-believe." Both exhibitions will be on display through October 16. 4728 McPherson Ave. 314-496-1377. Gallery Hours: Tuesday-Saturday, 11 a.m.-4 p.m.
Philip Slein Gallery is known for showing paintings; their mantra has been that they are "a painting gallery." But to start the Fall season, they are breaking from the past and presenting a wide range of contemporary works on paper. Often called by the generic term "drawings," works on paper span drawing, collage, photography, watercolor, and plain painting on paper.
As much as paintings challenge us, these smaller works often reveal a more sensual, and sometime more direct application of an artist's hand. By having to approach smaller works "up front and personal," one engages more deeply than viewing from afar. "Works on Paper" will be on display through October 23. 4735 McPherson Ave. 314-361-2617. Gallery Hours: Wednesday-Saturday, 11 a.m.-4 p.m.
Barrett Barrera Projects is pleased to announce 𝘚𝘵𝘳𝘦𝘵𝘤𝘩 𝘔𝘢𝘳𝘬𝘴, a new group exhibition curated by Jennifer Seas taking place at projects+gallery. 𝘚𝘵𝘳𝘦𝘵𝘤𝘩 𝘔𝘢𝘳𝘬𝘴 is an exhibition that highlights expressive mark-making as a means to explore the material in the maternal and the experience of having a body and therefore a mother. Representations in painting, drawing, photography, fiber, sculpture, and ceramics reveal bodies in transitional states, stretching themselves, often reaching through time toward other bodies that precede or continue their own material existence.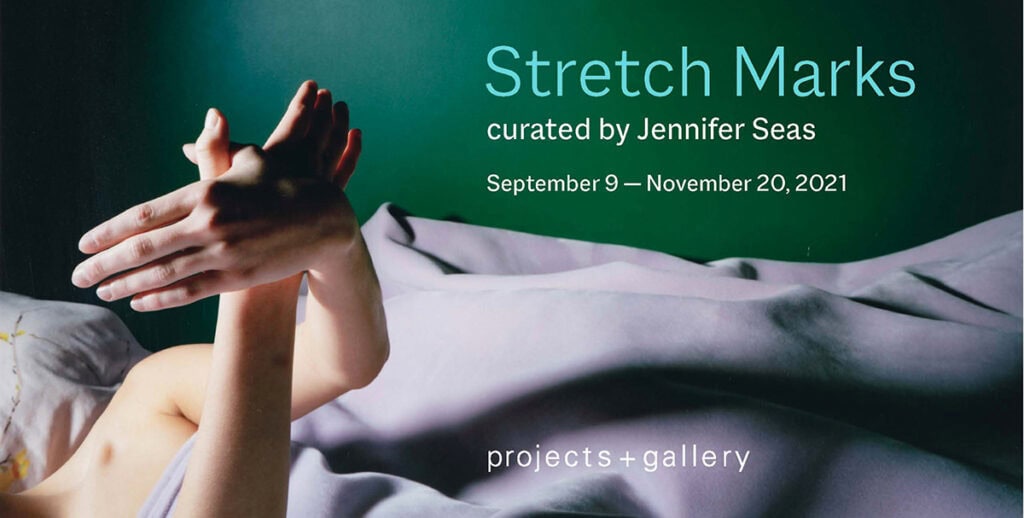 The artists in this exhibition investigate subjects that include the experience of being a mother; our relationship to the Earth; materiality and tactility; abjection and the grotesque; portraiture and self-portraiture; domestic space; familial relationships; cultural identities; and feelings of love, horror, faith, and loss as they relate to maternal bodies. 𝘚𝘵𝘳𝘦𝘵𝘤𝘩 𝘔𝘢𝘳𝘬𝘴 will be on display through November 20. 4733 McPherson Ave. 314-696-8678. Gallery Hours: Wednesday-Saturday, 11 a.m.-5 p.m.
Don't forget — you can view all of these incredible exhibitions during the CWE Art Stroll on Saturday, September 18 from 12-4 p.m. Click here for more information!