Come explore why the Central West End is at the heART of it all. Home to a thriving arts district on McPherson, you can easily pop into four different world-class galleries in just one visit.
Houska Gallery, located at 4728 McPherson, exhibits and represents emerging and mid-level artists from the St. Louis region.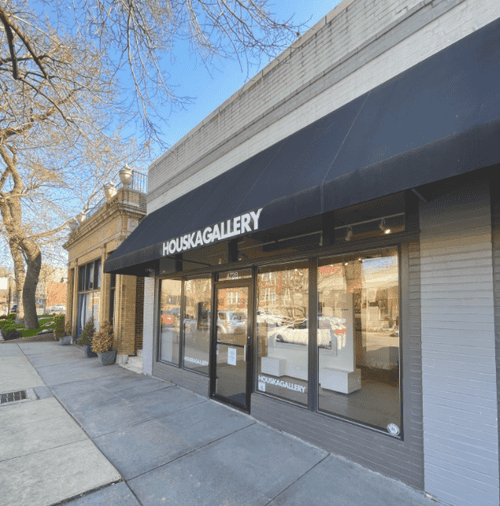 Tell us about Houska Gallery and how long you have been in the Central West End.
Charles Houska: Houska Gallery has been in the Central West End ever since we first bought the building in 1998. While originally I was only displaying my art in the Gallery, we now represent close to 50 local artists from the St. Louis area.
What do you think makes your Gallery unique?
Charles Houska: With our exhibits rotating every two months or so, we provide a lot of exposure to new St. Louis artists. Making sure that we stay local is also very important to us. It helps people relate and connect with the art on a different level. Being able to feel as if you are part of the movement while you look at the art is a very powerful feeling.
Your newest exhibition "John Marksbury's Leap Year" is now on display. Can you tell us about John and his body of work?
Charles Houska: John Marksbury is a St. Louis-based artist and designer who relocated from Boston, MA, in early 2013. Developed through an intuitive process of layering and expressive mark making, John's colorful paintings explore ideas of time and space, the fantastic and mystical, symbolism, and the tension between objective and subjective experience.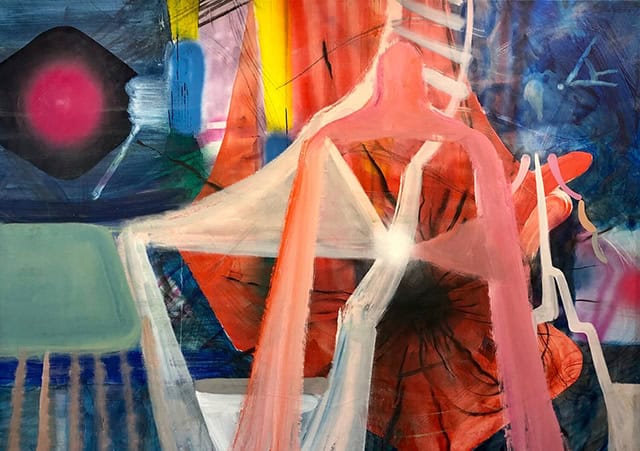 John has found a supportive home in the local arts community, exhibiting work at Art Saint Louis and most recently at Saint Charles Community College's biannual painting invitational. He is honored and excited to have his second solo exhibition at Houska Gallery.
For those who have never visited your gallery, what can they expect during an exhibition?
Charles Houska: During an exhibition, we will focus on either one or two artists and their latest bodies of work. The turnaround time for each exhibit is around two months, ending up with around six total exhibits in a year. We have three different spaces in the gallery in which we are able to feature artwork. We have an Upstairs space, Main Floor, and our newly renovated lower floor. While the Upstairs and Main floor are dedicated to our featured artists, the lower floor shows a grouping of different work. This allows visitors to get familiar with some of the other artists in our gallery.
Can you walk us through the process of how you curate an exhibition. For example, how are artists selected?
Charles Houska: The curation of our shows take around one to two weeks to complete with the exhibits themselves being planned a year in advance. Every few months our team will get together and review all of our artist submissions and goals to keep in mind for the future. Once we schedule an artist, there is a lot of preparation done prior to the show involving the preparations for events and sending our press releases.
---
Be sure to stop by Houska Gallery during the Central West End's monthly summer Art Stroll, kicking off on Saturday, June 19 from 12-4 p.m. You can view their current exhibition on display, plus enjoy DIY craft workshops, live music, street performers, artist demonstrations, and more! To learn more, click here.