It's that time of year again — the sun is out, the flowers are blooming, the birds are chirping, and it's time to celebrate all of our amazing Moms!
Mother's Day is quickly approaching and our CWE retailers have everything you need to show your appreciation for the wonderful women in your life. So whether you're shopping for mom, your aunt, or grandma, stop by the CWEscene to pick out the perfect gift!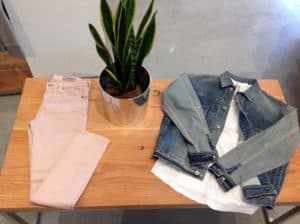 Chic with an edge. The muted pinks of the Prima Ankle Pants become the perfect neutral for spring/summer. Pair it with the Classic White Tank and layer with the Cassie Denim Jacket, bringing back the 90's nostalgia. Pants-$205, Tank-$88, Jacket-$265.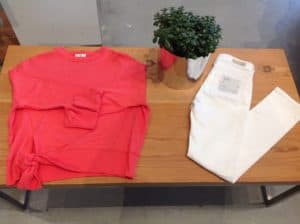 This outfit is perfect for moms on-the-go! A high-rise, straight leg Mari Pant in Classic White is great for daily wear and is paired easily with the light Kylan Sweatshirt. Pants-$215, Sweatshirt-$168.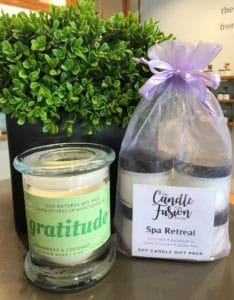 Pamper Mom with amazing scents to help her relax and unwind! This Spa Retreat Candle Gift Set includes lavender, eucalyptus, olive blossom and green tea. Each 2 oz hand-poured candle will burn for 15 hours. Natural soy wax, cotton wicks, and true-to-scent fragrances. $25
Or melt Mom's heart with their 8 oz hand-poured Gratitude candle, which will burn for 60 hours. $25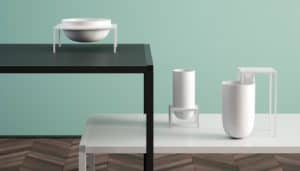 For the minimalist, modern mother, check out these white FLOW bowls and vases at Centro, designed by Nendo. $514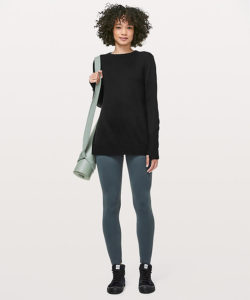 If your mom is an avid yogi, then she'll love this Reversible 5 mm Mat and outfit from lululemon, featuring the Still at Ease Pullover and Align Pant 25″. Yoga Mat-$68, Pullover-$128, Pants-$98.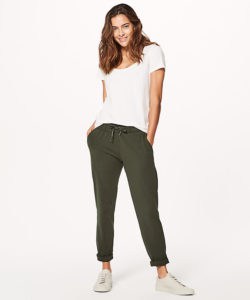 Keep her comfortable in this practical outfit from lululemon, featuring the Love Crew Shirt and On The Fly 7/8 Pant! Shirt-$48, Pants-$98.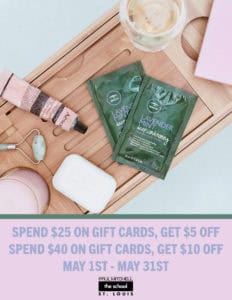 Every woman loves to be pampered, so stop by Paul Mitchell The School St. Louis and get Mom a gift card for a relaxing spa day! For the entire month of May, spend $25 in gift cards and get $5 off, or spend $40 on gift cards, get $10 off.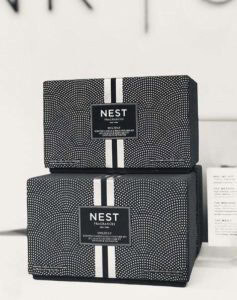 Help her spruce up the home with a refreshing new scent! Stop by PLNK to pick up a Nest candle. The best news? All Nest candles will be 20% off, the week before Mother's Day! Available in an assortment of scents and sizes. $12.80-$54.40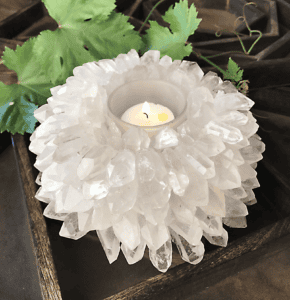 This large Crystal Point from Provisions St. Louis makes a great centerpiece for Mom's table! $145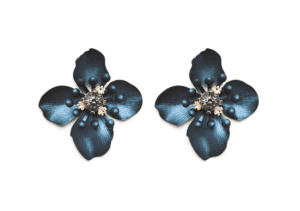 Make Mom sparkle with these delightful and elegant Azalea earrings, accented with a beautiful rhinestone center. $35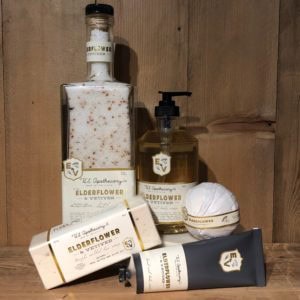 Make your mom feel like a queen with an Elderflower & Vetiver body care gift basket by U.S. Apothecary. Bath Salt/Soak – $33, Liquid Hand Soap – $29, Bar Soap – $14, Hand Cream – $27, Bath Bomb – $9.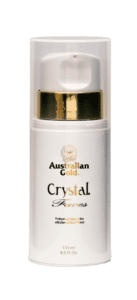 Help her turn back time with this Crystal Faces moisturizer from Australian Gold. This silky, smooth silicone daily facial moisturizer helps stimulate collagen production and combats fine lines and wrinkles, all while providing a natural, youthful glow. $22 for 1 fl oz. $55 for 4.5 fl oz.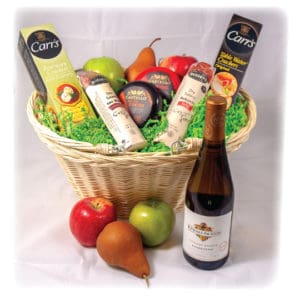 For Moms who love to snack, this gift basket from Straub's is sure to make her day! It's filled to the brim with seasonal fruits, cheeses, crackers, and a nice bottle of wine. $80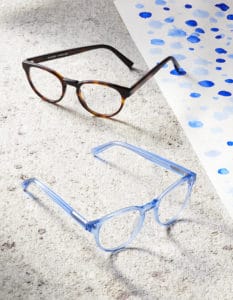 Surprise Mom with a new pair of specs! Warby Parker has put together an easygoing bunch of eyeglasses (12 to be precise) with three new shapes, four new colors, and some best-selling styles and hues peppered in. Included are two new colors (like this piercing Tidal Blue) in their customer favorite Percey frame. Pick out a pair for your mother today! Starting at $95, including the prescription lenses.