The 11th Annual CWE Window Walk kicks off Saturday, December 5 — and local designers have been hard at work transforming the neighborhood into a winter wonderland.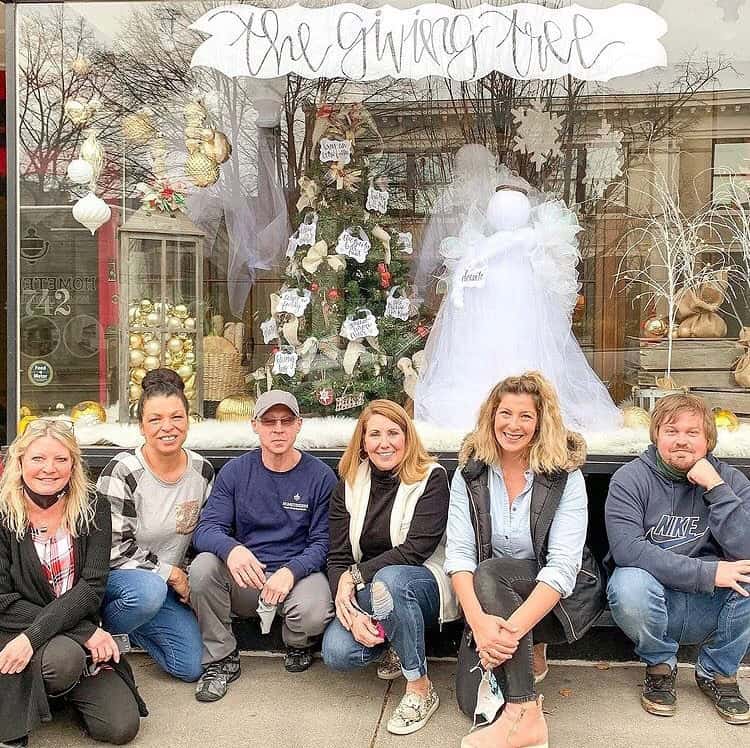 Window Walk brings back the time-honored tradition of going downtown to see festive windows, while showcasing the CWE's retail and dining establishments. Local designers partner with select businesses to decorate their windows, and this year's theme for all designs is "Family, Friends, and Neighbors" — a special reminder that even though this year's festivities may look and feel a little bit different, our loved ones (whether near or far) can still bring us joy this holiday season.
2020 CWE Window Walk Designers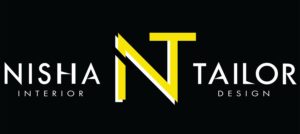 Nisha is a St. Louis based designer that views interior design as a form of art. Her personal and professional mission is to help her clients convey a story or feeling in their homes or commercial environments.
Nisha is not afraid to break the bounds of traditional design principles. Her style conveys into tasteful spaces that highlight her chic disobedience. Nisha considers herself a sponge of visual information. She says, "inspiration is desirable" – her design aesthetic is influenced by inspiration from everyday life, travels, fashion, and architecture. Her Indian heritage also plays a vital role in her pursuit of color and the impact it has on adding joy to life. She strives to create spaces that spark conversations, emotions, depth, and memories.
Email: nishatailordesign@gmail.com
Phone: 636-866-7601
---

Youtopia Designs, LLC is owned and operated by Lead Designer Candice Wideman. Candice is a professionally trained and qualified, innovative Interior Designer who strives to develop strong a strong, mutually beneficial relationship with her clients. She holds a Bachelor of Fine Arts in Interior Design from Maryville University of St. Louis and is an active, Allied member of the American Society of Interior Designers (ASID).
Our Strengths are:
-Learning about our clients aestetic, functional, and budgetary goals and needs before any design planning takes place.
-Creating spaces with the ideal blend of form and function since one cannot exist without the other.
-Improving the quality of clients' spaces at an affordable rate comparable to the industry average.
-Coming in under budget!
Email: info@youtopiadesigns.com
Phone: 314-556-9811
---

Interior design can be anything you imagine, and with an eye for details… I imagine it all.
As my client, I honor your tastes and vision, while gently nudging you past your comfort zone (where true magic happens). I listen closely and observe the way you live your life. I then trust my instincts and take strategic risks to design a space where you can live comfortably.
I love to play on symmetry, balance, color and pattern to create enough tension to be interesting, but tranquil at the same time. I appreciate all styles and time periods, and revel in the juxtaposition between old and new, historic and trendy. My design approach is classic, tailored, stylish, dramatic and playful.
Email: karen@karenkorninteriors.com
Phone: 636-675-6150
---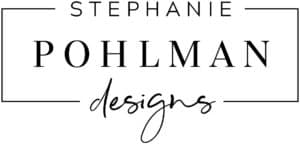 Stephanie Pohlman has a degree in architectural studies and an emphasis in interior design. She worked in kitchen and commercial design following graduation. In 2017 she created her own company, Stephanie Pohlman Designs. She loves to assist in all aspects of design, but especially color and fabric selection.
Email: s.pohlmandesigns@gmail.com
---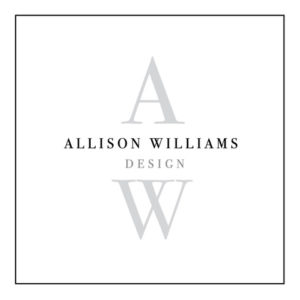 I have a passion for making homes pretty and practical. From the time I owned my first home, I was accessorizing bookshelves, beautifying planters, and creating gallery walls. I knew I had the passion and the eye for design, but I wanted to learn the fundamentals behind it. In the Fall of 2019, I quit my job in Communications and enrolled in a comprehensive course from the Interior Design Institute of San Francisco. I graduated in Spring 2020 with a greater knowledge of the elements and principles of design. I realized that expensive products need not be necessary to have a beautiful home; it is more about how you put pieces together to achieve a harmonious space. That is what I enjoy and what I want to do with your space!
Email: allison@allisonwilliamsdesign.com
Phone: 314-210-4300
---
KH Interiors, LLC | The Eye Bar, Ranoush, 510 N Euclid, 4742 McPherson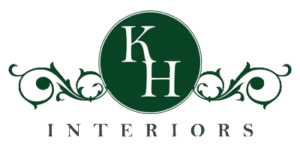 Krista Howard, Founder of KH Interiors has been designing interiors for over 20 years. She started at the Savannah College of Art and Design and has since lived in Tennessee and New Mexico before moving to Missouri. After working in the field for years, Krista opened her own business. Working as a single business owner seemed fine until partnering with her husband which made much more sense! Offering clients the "entire" design + build experience made even more sense and KH Interiors, LLC was formed. Krista often says that the greatest part of being a designer is getting to know the personalities of all of her clients and their homes.
Email: interiorsbykh@gmail.com
Phone: 314-517-5502
---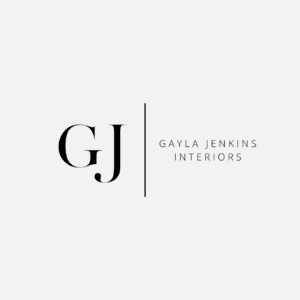 Gayla Jenkins Interiors was launched in 2006. From the time of conception, I have worked to achieve my client's dreams. With a constant flow of repeat customers and referrals, the company continues to grow and thrive. The idea behind the company is to take the client's design ideas, along with their needs and wants, and collaborate with them to make their dreams become a reality. Their happiness is the ultimate goal.
Assistant: Halle Hunter
Email: gayladesign@att.net
Phone: 636-448-0485
---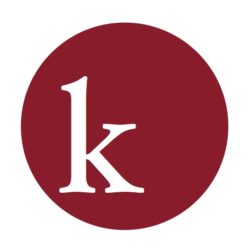 Kimberly Reuther specializes in residential and commercial design consulting with a passion for boutique hospitality, event aesthetics and branding. Color, scale, and proportion are key factors in her design process as well as balance and individuality.
Kimberly's personal mantra is "inspire.create.innovate."
"To inspire clients with an unique vision and create dynamic environments utilizing innovative elements of design."
Email: kimberly@kimberlyreuther.com
Phone: 636-346-2781
---

INhance IT! is a full service staging company with over 12 years of experience partnering with home builders, real estate agents, and home sellers in the St. Louis area. Our family owned and operated business has been recognized by HSRA as one of the top 5 home staging companies in the nation. We specialize in merchandising re-sale properties, builder displays, and spec homes. We also offer a design consultation service, helping homeowners with their interior design needs.
Email: info@inhanceitstaging.com
Phone: 314-486-5354
---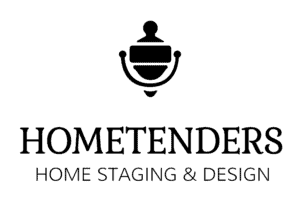 Founded more than 20 years ago, our team pioneered the Staging and merchandising of homes throughout the greater St. Louis area. How we transform space guarantees your house to be in a better selling position and to achieve top dollar offers quickly.
We are active members of the St. Louis Association of Realtors, RESA (Real Estate Staging Association), IAHSP (International Association of Home Staging Professionals) and Staging Mentors.
We love our business as it continues to generate proven results for homeowners, real estate professionals, home builders and investors.
Email: info@hometenders.com
Phone: 314-692-7998
---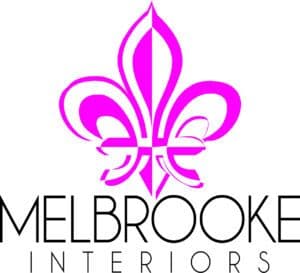 I've been in the Interior Design business for about 20 years. I absolutely love what I do as much today as the day I began my business. I've met such wonderful people as clients who I'm grateful to say have become friends over the years. I delve into all design styles and genres, so my work never gets routine. My clients' styles run the gamut from super traditional to contemporary, with the vast majority of them falling someplace in the middle. I am very fortunate to get to help all kinds of families create spaces that they're proud to call home.
Email: melbrookeinteriors@charter.net
Phone: 314-313-3101