From a new group exhibition at Duane Reed Gallery, to $5 taco specials at El Burro Loco and Mission Taco Joint — here are five things to do this weekend in the Central West End!
Now through October 24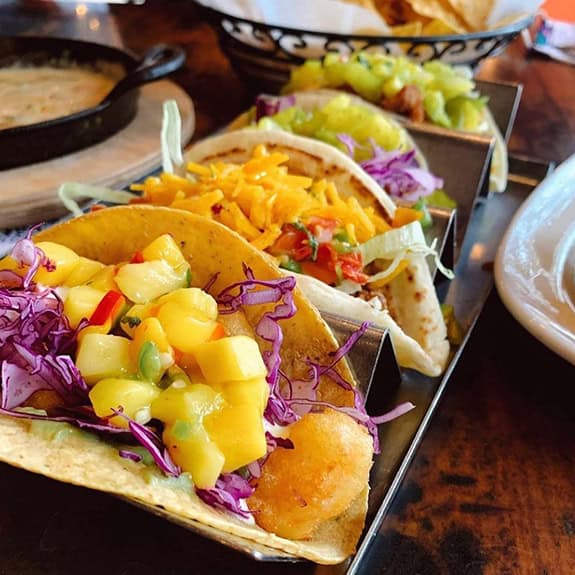 Did you know that St. Louis Taco Week is officially underway? From now until Sunday, taco lovers can explore 30+ participating Taco Week locations featuring the city's most creative $5 taco specials (including El Burro Loco and Mission Taco Joint). This is your time to celebrate the tacos of STL! Download your taco passport at STLTacoWeek.com or pick one up at one of the participating restaurants! Post-taco fest, be sure to get your passport stamped. Get 4 stamps in the week, and you will be entered to win a grand prize.
Show Your Support During Breast Cancer Awareness Month | The Cup
Now through October 30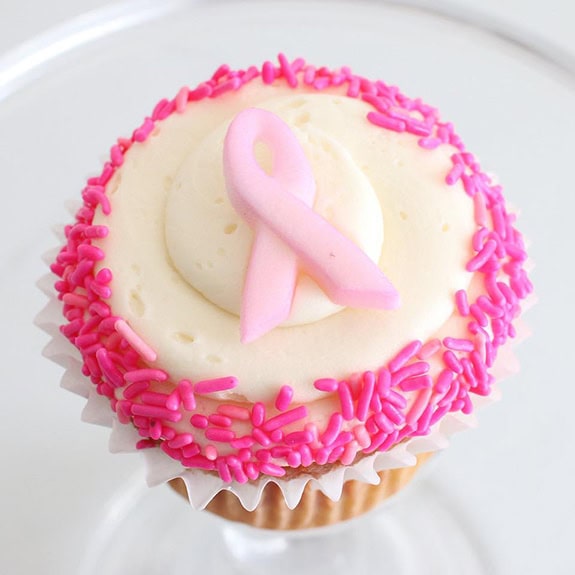 Did you know that October is Breast Cancer Awareness Month? Every October, The Cup offers this yummy limited edition cupcake that they call Hope. The Hope cupcake is their Strawberry and French Vanilla cake swirled together, frosted with Vanilla Buttercream, and topped with pink sprinkles and an edible pink ribbon. But do you want to know the best part?! 50¢ from every Hope cupcake sold is donated to Siteman Cancer Center here in Saint Louis! Not only will Hope make your tummy happy, it also supports a good cause! So what are you waiting for? Available at both locations, now through October 30.
Opening Reception:
Friday, October 22
5-8 p.m.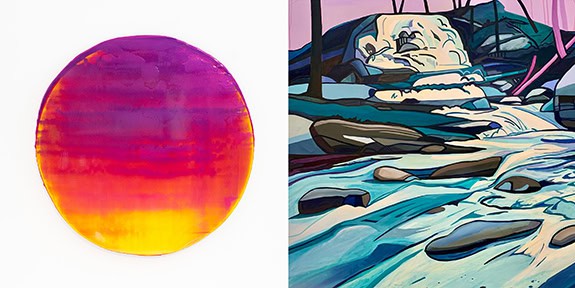 This Friday, head to Houska Gallery to view two new exhibits by Nick Schleicher and Martin Kahnle. Stop by anytime from 5-8 p.m. to enjoy the show, drink some wine, and chat with the artists! During the show, there will be a limited number of signed and framed posters for sale, so be sure to arrive early so you don't miss out!
In the series LIMBOOO, Schleicher presents a series of paintings with the indelible ability to soften harshness and bring levity to the overly serious. They make beautiful the roughness of life and loss, easing the pains of growing up. This series specifically investigates the parameters of permanence, finding comfort in the ambiguity of a life in flux.
In the series I Am Water, Kahnle explores the way that composition influences a visual narrative. He conducts the viewer through the space of the painting, using a hyper-vibrant color palette, the action of the paint and brushwork. Rivers flow, trees sway and plants come alive, reminding us that we are alone in our inner and external worlds and part of a universal whole. Like nature itself, the paintings are simple and complex at the same time and offer a sense of peace, harmony, and quiet joy.
Opening Reception:
Saturday, October 23
1-4 p.m.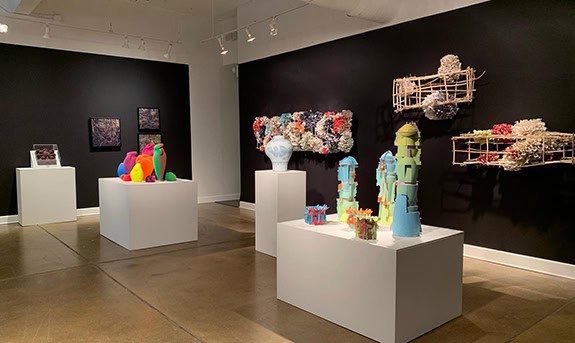 You can continue to view new artwork all weekend long! On Saturday from 1-4 p.m., Duane Reed Gallery is pleased to present "Introductions and New Work" — a group exhibition featuring Tom Lang, Ethan Meyer, Maxwell Mustardo, Kyle Johns, Michael Velliquette, and more! For information about each artist, click here.
Enter a Virtual Costume Contest | Maryland Plaza
Now Through October 31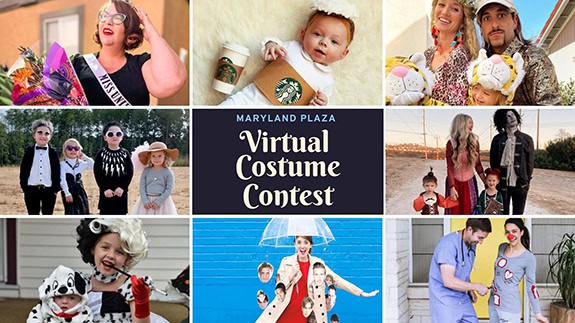 Maryland Plaza is celebrating spooky season with a way for one local costume fanatic to Hallo-WIN $50 to the business of their choice (at Maryland Plaza). Send them a photo of your most creative Halloween garb and be entered to win. The contest is open to all ages, but those submitting the entry must be over the age of 18. The contest is open to residents of the greater St. Louis Region. Submissions end at 11:59 p.m. CST on Saturday, 10/30/21. Click here to enter now!