Beat the St. Louis heat and unwind at The Chase Park Plaza's iconic, Mediterranean-style pool all summer long.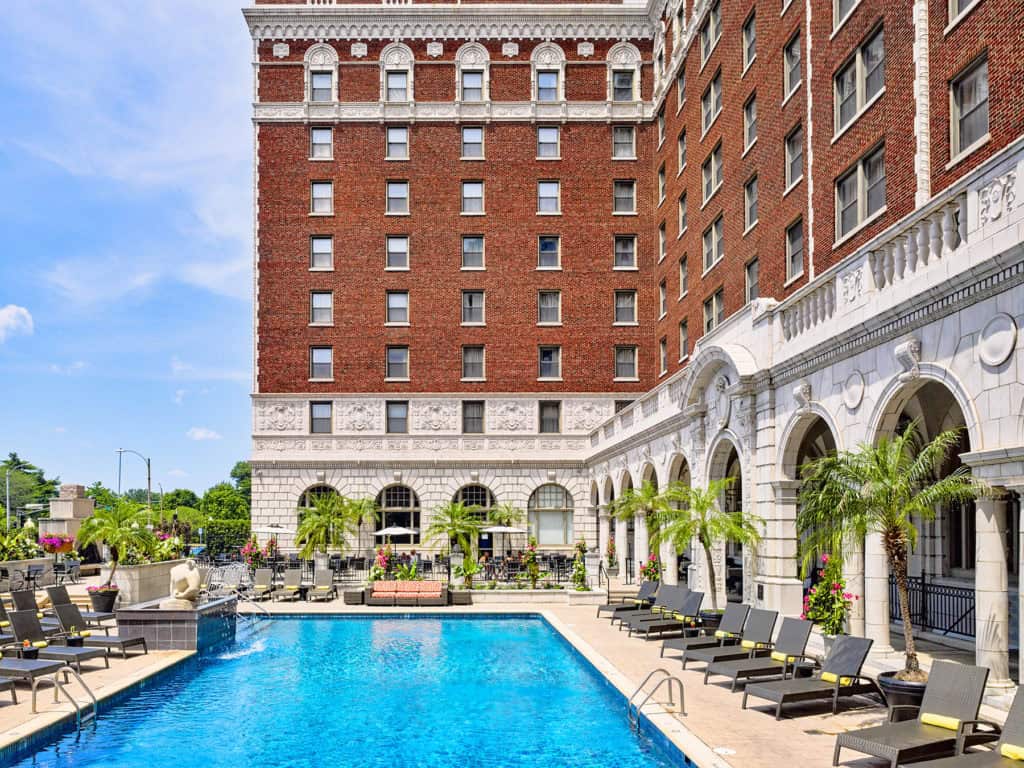 This season, they're selling a limited number of pool passes, good from May 1st – September 30th.
2021 Pool Schedule
Open: May 1, 2021 – September 30, 2021
Hours: 8 a.m. – 8 p.m.
Pool Passes Include:
Chaise lounges & shaded seating areas (socially distanced)
Outdoor dining available at Chase Club
Sunday – Thursday access
Complimentary self-parking in the Chase Park Plaza garage
Pool passes are $400 per person. Click here to purchase your pass. The Chase Park Plaza is dedicated to the health and well-being of all guests and employees by implementing the necessary safety measures set by public health officials. Capacity will be monitored, and social distancing will be required.
Win A Free Season Pass to The Chase Park Plaza Pool!
The Chase Park Plaza is selling pool passes for the summer 2021 season and the Chase Club wants to give a few away! To enter the giveaway, simply dine at the Chase Club and fill out an entry form during your visit. You'll have the chance to win a free pool pass for the 2021 season! Entries are accepted at Chase Club from March 1st – April 25th, and four winners will be drawn on April 26th, 2021.
One entry per visit to Chase Club, with purchase.