Our CWE Summer Sidewalk Sale may be over… but you can still save big at Bonobos.
If you haven't visited Bonobos yet in the CWEscene, you are in luck! All first-time customers will receive 20% off their entire order! From suits to everyday essentials, their store is fully stocked with everything you need to build a timeless wardrobe.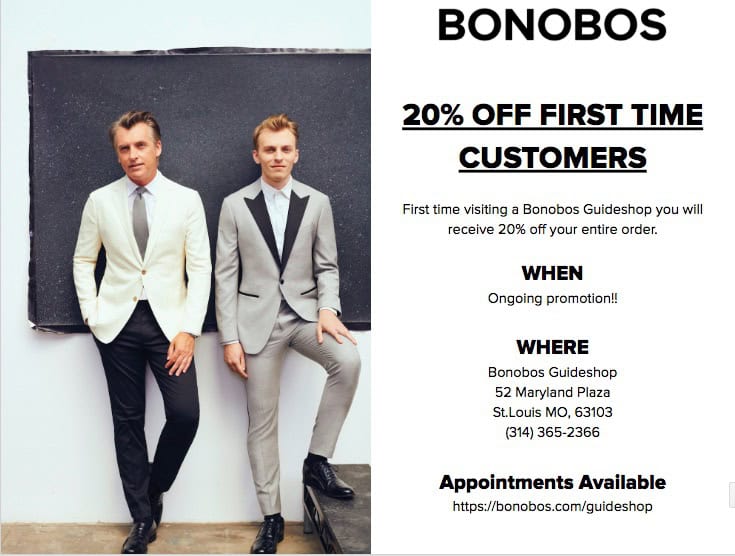 The discounts don't stop there! If you're a student, teacher or military member, you will also receive 15% off (up to 5 orders).