September 21, 2019 | 10:30 a.m. – 9:00 p.m.
Book lovers of all ages can celebrate St. Louis' literary heritage at the third annual BookFest St. Louis, presented Saturday, Sept. 21, 2019, by the Central West End Community Improvement District, Left Bank Books, and the Left Bank Books Foundation.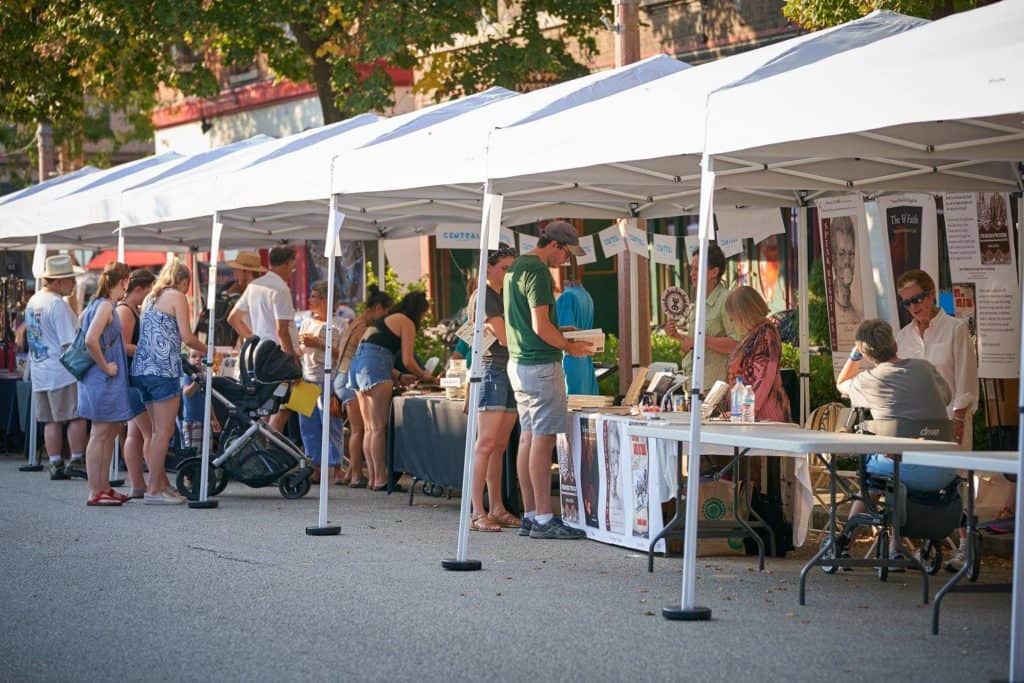 The festival takes place in the heart of the Central West End, home to "Writer's Corner" — where statues of authors and one-time St. Louisans Kate Chopin, T.S. Eliot, Tennessee Williams, and William Burroughs pay homage to the neighborhood's literary legacy.
Festival-goers will be able to enjoy panel discussions highlighting the best of contemporary literary fiction, poetry, memoir, science fiction, young adult fiction, mystery and history, as well as participate in family-friendly activities including book sales, literary crafts, live music and more within the McPherson/Euclid festival zone.
For more information, visit bookfeststl.com.