From a special offer in Maryland Plaza, to a limited-edition cupcake you don't want to miss — here are five things to do this weekend in the Central West End.
Take Advantage of a Winning Combination | Edera & Bonobos
Promotion runs through March 26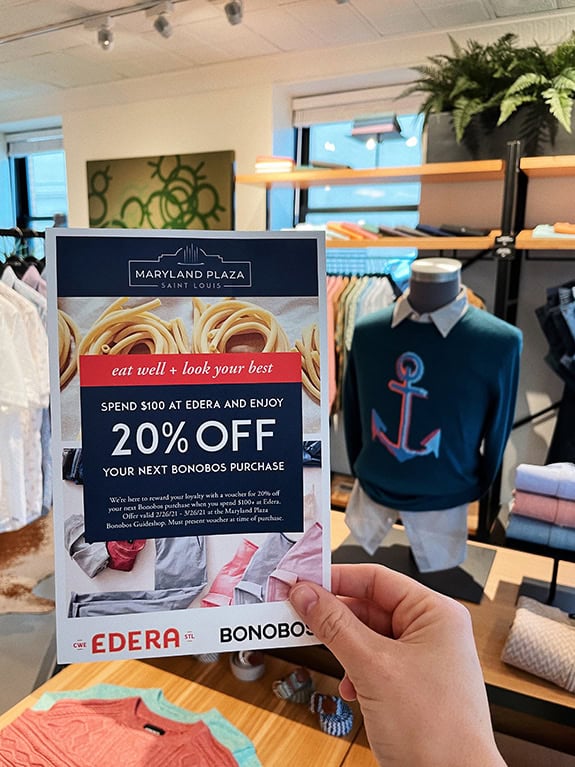 There's just a few days left to take advantage of an incredible offer in Maryland Plaza! From now until March 26, when you dine at Edera Italian Eatery and spend $100+, you'll receive a coupon for 20% off your next purchase at Bonobos (Maryland Plaza location). Delicious Italian food and unbeatable style? Sign us up!
Gather the Family for a Virtual Tour of "Keith Haring: Radiant Gambit" | World Chess Hall of Fame
Saturday, March 27
1:30 p.m.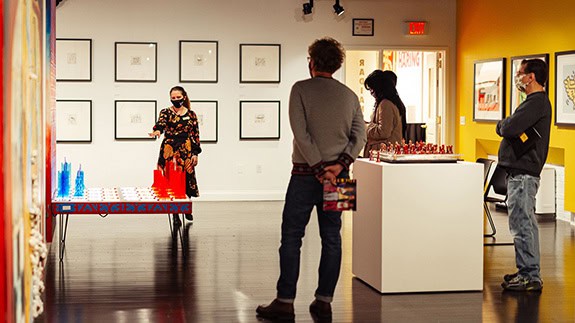 This Saturday, gather the family and watch World Chess Hall of Fame Curator Emily Allred give a tour of their current exhibition, "Keith Haring: Radiant Gambit." Emily will talk about Keith Haring's life, show several of his pieces, and connect his work to the WCHOF's mission to bring art and chess together. "Keith Haring: Radiant Gambit" features artwork by Haring, a world-renowned artist known for his art that proliferated in the New York subway system during the early 1980s. The exhibition includes a never-before-seen private collection of Haring's works and photographs of the artist, bespoke street art chess sets from Purling London and newly-commissioned pieces by Saint Louis artists, all paying homage to the late art icon. Be sure to tune into the World Chess Hall of Fame's Youtube page at 1:30 p.m.
Pre-Order Your Toasted Ravioli Cupcake | The Cup
All Weekend Long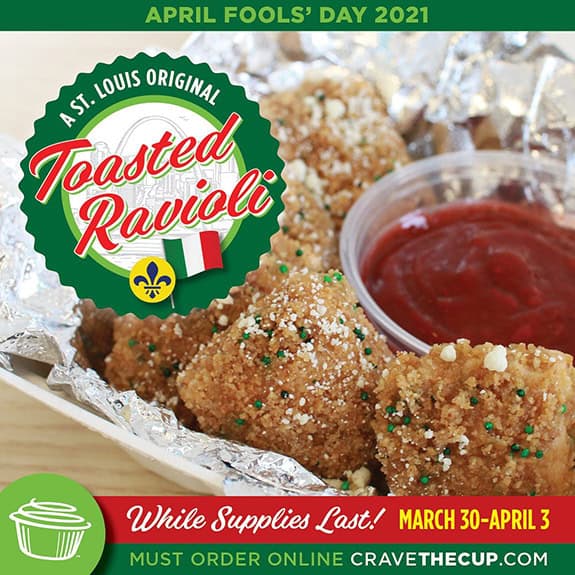 Did you hear? The April Fools' news is out! The Cup is making TOASTED RAVIOLI this year! To create a sweet treat that captures the St. Louis Italian-American favorite, The Cup's creative bakers are using a sugar cookie "ravioli pasta," chocolate cake "beef filling" with a graham cracker crumb and green nonpareil "breading," topped with white chocolate "parmesan cheese," served with a fresh strawberry and raspberry "marinara sauce." You must pre-order this sweet treat online. Select your preferred pick-up date between March 30-April 3. If your first selected date is sold out, please try another date and/or another location.
Gallery Hours
Tuesday-Sunday
11 a.m.-4 p.m.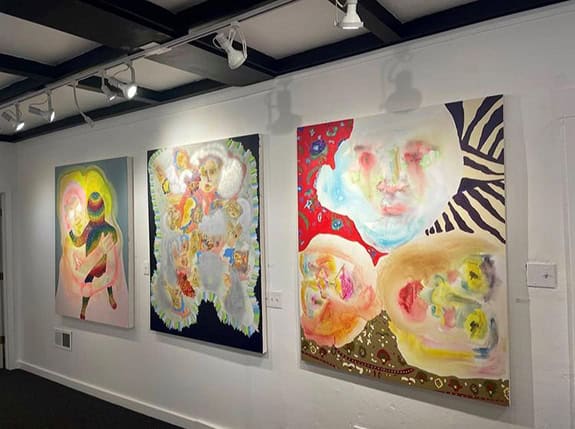 This weekend is your last opportunity to view Amy Reidel's exhibit "Mombie Magic" at Houska Gallery. Through painting, drawing, and sculpture, Amy Reidel abstractly combines imagery to illuminate the bittersweet conditions of motherhood, family, and sexuality; topics most people experience but are not encouraged to discuss professionally. The innocuous, inherited patterns of Grandma's scarves and decorative rugs merge together with darling babies and scared caregivers in an absurd representation of home and love. A virtual tour of "Mombie Magic" is available here.
Get Rewarded for Shopping & Dining in the CWE | CWE Rewards Program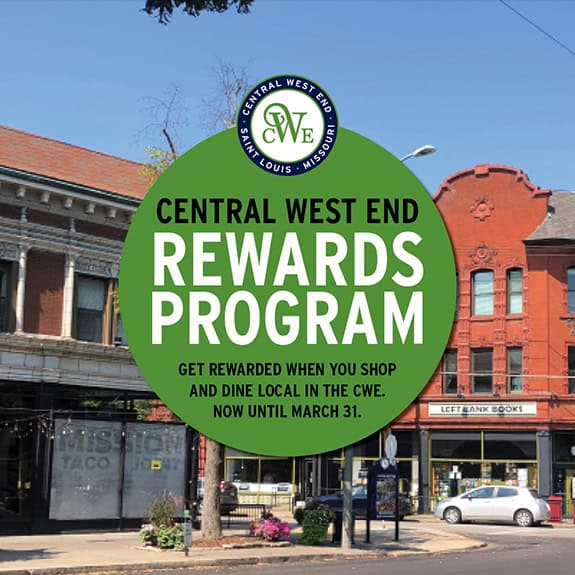 Did you know you can receive a FREE gift card, simply for shopping and dining at your favorite CWE restaurants and retailers? From now until March 31, when you dine at a CWE NCID restaurant (can include dine-in, delivery, or takeout) OR make a purchase at a CWE NCID retailer, the CWE NCID will give you:
a $50 gift card for spending $200 or more
There is a limit of one gift card per person, while supplies last. To claim your gift card, simply email your receipts to marketing@cwenorthcid.com. For more information, click here!