From a new exhibition at Duane Reed Gallery, to Saturday brunch at The Vino Gallery — here are five things to do this weekend in the Central West End.
Attend a Virtual Author Event | Left Bank Books
Thursday, March 18
7 p.m.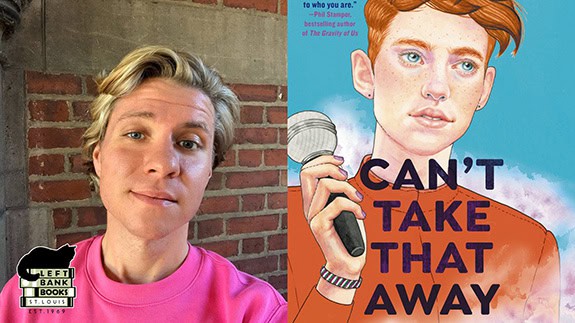 Tonight, head to Left Bank Book's Facebook Page for a discussion with young adult, genderqueer author Steven Salvatore, who will discuss their debut book, "Can't Take That Away."
An empowering and emotional debut about a genderqueer teen who finds the courage to stand up and speak out for equality when they are discriminated against by their high school administration. Told in alternating chapters with identifying pronouns, debut author Steven Salvatore's "Can't Take That Away" conducts a powerful, uplifting anthem, a swoony romance, and an affirmation of self-identity that will ignite the activist in all of us. Salvatore will be in conversation with former Left Bank Books Children's Specialist Sarah Holt.
All you need to do to participate is log in to your personal Facebook account, go to Left Bank Books' Facebook Live Page, and wait for the livestream to begin on the page (you may need to refresh the page periodically until the stream begins). Click here to order a copy of "Can't Take That Away" from Left Bank Books.
Gallery Hours:
Tuesday-Saturday
11 a.m.-4 p.m.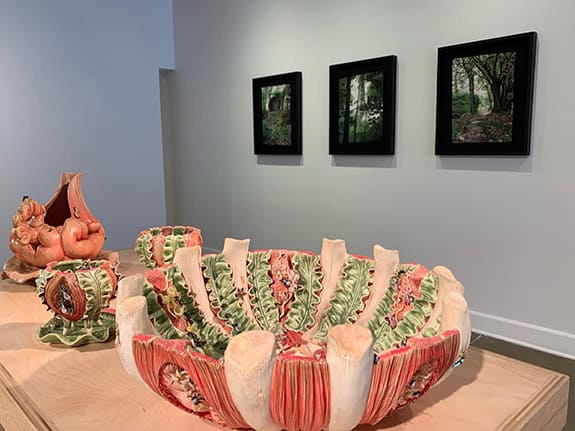 New artwork by Carol Shinn and Bonnie Seeman is now on display at Duane Reed Gallery. Carol Shinn is a studio artist who lives in Fort Collins, Colorado. She is known internationally for photo-realistic machine-stitched images. Her work is in numerous public and private collections, including the Denver Art Museum, the Racine Art Museum, and the Museum of Arts & Design in NYC. Bonnie Seeman grew up in Miami, Florida with a propensity towards anatomy illustration and the dazzling colors and rich foliage of the Miami landscape. Developing her technique with porcelain and glass, Seeman channeled this inspiration; the resulting vessels are beautiful and macabre combinations of anatomical parts and plant forms.
Start a Saturday Morning Brunch Tradition | The Vino Gallery
Every Saturday
11 a.m.-3 p.m.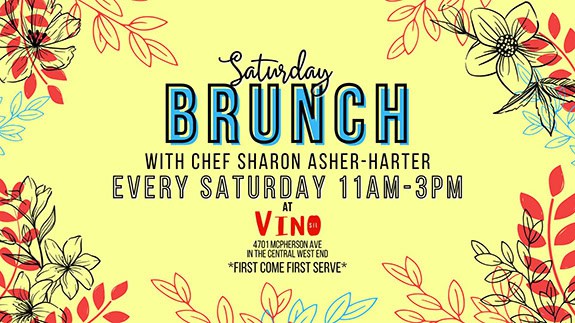 What better way to start your weekend than with a delicious meal? Join The Vino Gallery for brunch, every Saturday from 11 a.m. to 3 p.m. Chef Sharon Asher-Harter (and special guests) will be cooking up some tasty treats for you to enjoy! Per usual, adult beverages will be available. From Belgian waffles to braised beef breakfast tacos, this is one brunch you don't want to miss!
Gear Up For Sunnier Months Ahead | Warby Parker
Store Hours:
Monday-Saturday, 11 a.m.-7 p.m.
Sunday, 12-6 p.m.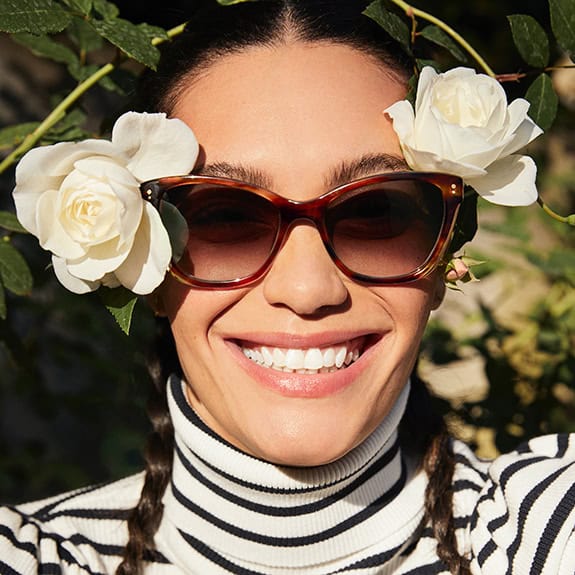 Mood-elevating eyewear: It's a thing. Warby Parker's new sunglasses in their Sunburst Collection are all about oversized silhouettes, glimmering metal accents, and a certain optimistic romance. You can try on an arty array of oversized sunglasses in a palette of classic taupes, greens, and browns. The hand-finished frames start at $95 (or $175 with prescription lenses) and come with scratch-resistant lenses that block 100% of UVA and UVB rays.
Enter To Win a Spring Fashion Fling Giveaway | Paperdolls Boutique
All Weekend Long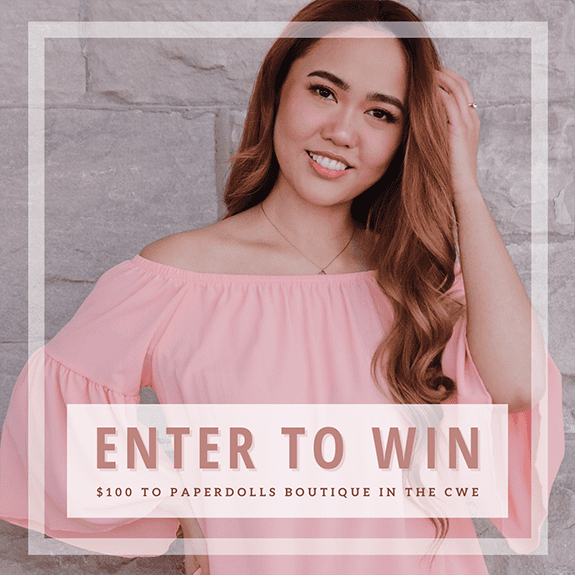 Do you need to refresh your wardrobe this spring? You're in luck! We're helping spread the word about a new spring giveaway with Maryland Plaza and Paperdolls Boutique. One lucky winner will receive a $100 gift card to Paperdolls and a one-on-one styling session from their team.
To enter:
・ Visit the @CWEscene Instagram page
・ Like this post
・ Tag a friend who could use a spring fashion refresh
・ Follow @MarylandPlaza and @PaperdollsBoutiqueSTL on Instagram
・ Sign up for the Maryland Plaza e-newsletter
・ Earn an additional entry by sharing the Instagram post to your story!
Contest ends 3/31. This giveaway is not sponsored, endorsed or administered by, or associated with Instagram. Gift card must be redeemed at the 36 Maryland Plaza Street location.