From Rock Opera by the pool to Rosé Day — here are five things to do this weekend in the Central West End.
Thursday, April 29
7 p.m.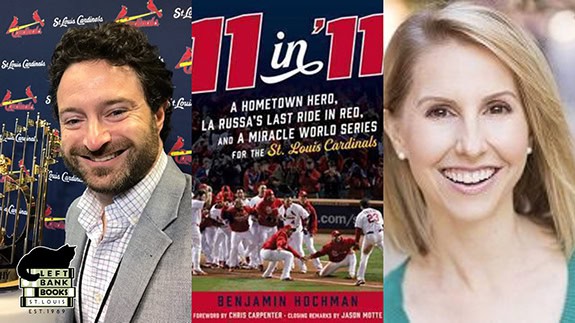 Left Bank Books welcomes St. Louis' award-winning sports columnist Benjamin Hochman, who will discuss his new book, 11 in '11: A Hometown Hero, La Russa's Last Ride in Red, and a Miracle World Series for the St. Louis Cardinals, on their Facebook Live Page at 7 p.m. 11 in '11 is a thoroughly reported chronicle of an unparalleled season, packed with interviews with key players, team executives, broadcasters, and more. Go inside the front office to see how this roster was constructed; relive the blistering final stretch of the regular season which saw the team winning 20 of its last 28 games; experience the palpable energy of Busch Stadium during Game 6, where Hochman watched enthralled as a fan.
Hochman will be in conversation with St. Louis native and Co-host of STL-TV's St. Louis-themed talk show "Close Up" Angela Hochman. All you need to do to participate is log in to your personal Facebook account, go to Left Bank Books' Facebook Live Page, and wait for the livestream to begin on the page (you may need to refresh the page periodically until the stream begins).
Enjoy Rock Opera by the Pool | Chase Club
Friday, April 30
7:30 p.m.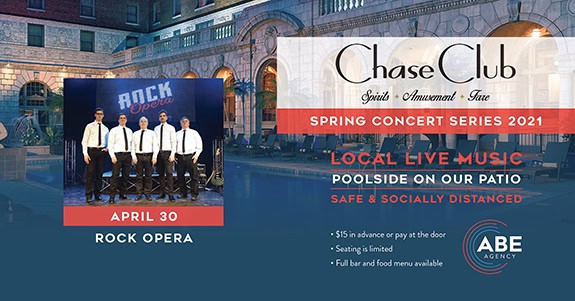 Kick off your weekend rocking out by the pool! On Friday, April 30 at 7:30 p.m., enjoy a live performance by Rock Opera at the Chase Club. Rock Opera is a local St. Louis band that offers live entertainment for all types of audiences and venues. The band specializes in reproducing rock music with complex vocal harmonies from the 1960's and 70's. Tickets are $15 each and seating is limited. Door sales will be available provided there is space. Enjoy delicious dinner and drinks from Chase Club, with service starting at 6 p.m., and complimentary self-parking in their covered garage.
Saturday, May 1
12-6 p.m.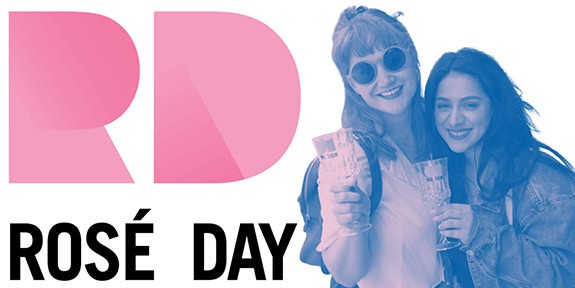 Raise a glass! It's almost time for Rosé Day in the CWE. This walking wine festival, sponsored by the 50 Roses Foundation, raises awareness for non-profits empowering women and girls. Your ticket includes a walkable RD wine glass and a passport to 10+ designated tasting stations (including Straub's Markets, Kingside Diner, Up-Down STL, Citizen Park & Left Bank Books) where you'll get a two ounce sample of their hand selected wines. Click here to purchase your ticket!
Store Hours:
Mon-Sat: 10:30 a.m.-6 p.m.
Sun: 12-5 p.m.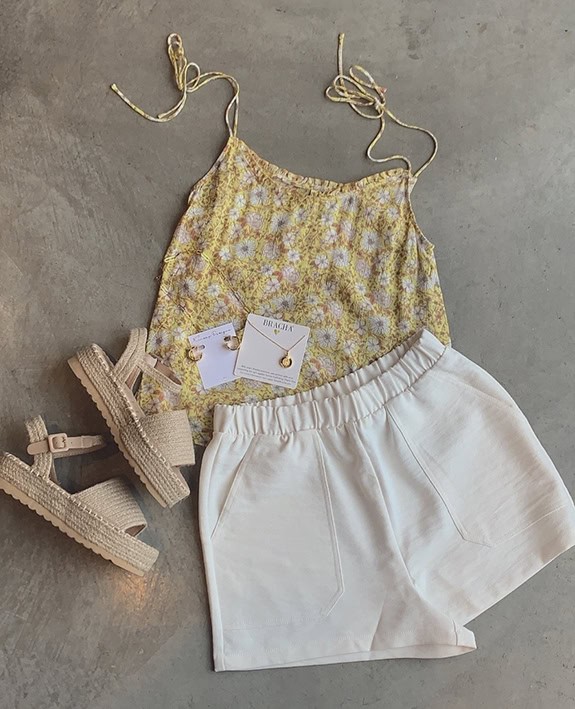 Summer days are just around the corner — and if you're looking to lighten up your wardrobe, Paperdolls Boutique has got you covered! This summer, think delicate floral prints and grab-and-go shorts.
Pictured Here:
Aster Top: $64
Here Today Shorts (ivory shown, also in natural): $69
Destination Sandal: $45
Thanks to Paperdolls, it is possible to find clothes that look sophisticated and feel comfortable in sweltering hot weather.
Monday, May 3
12-3 p.m.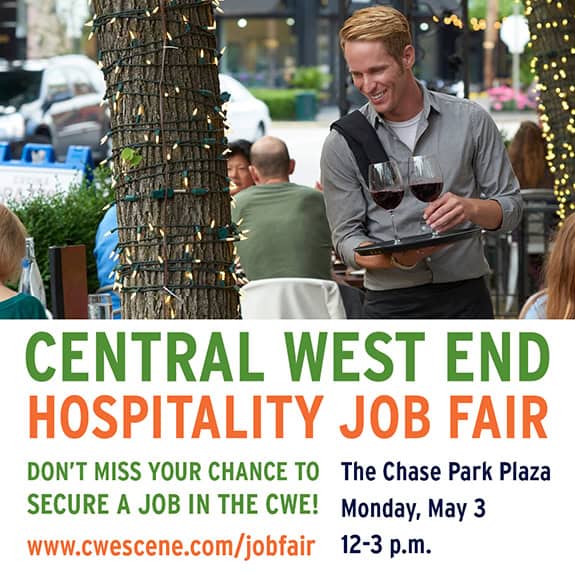 Ok — we know this one's on Monday… but it's too exciting not to share! If you're currently looking for a new job, you don't want to miss the first-ever Central West End Hospitality Industry Job Fair on Monday, May 3 from 12-3 p.m. at The Chase's Khorassan Ballroom. CWE businesses are seeking to fill more than 75 positions including line cook, server, hostess, busser, dishwasher and more. Representatives from each restaurant will be on-site to accept applications, conduct interviews, and answer any questions you may have. Secure your job at one of these fabulous CWE restaurants, including:
Additionally, The Chase Park Plaza will be interviewing candidates for front-office and housekeeping positions. The job fair is free to attend and open to the public. Be sure to bring a copy of your resume. Masks are required at all times during the job fair.