From the Grand Reopening of Left Bank Books, to a Rainbow Six N64 Tournament at Up-Down STL — here are five things to do this weekend in the Central West End.
Enjoy a Spring Concert by the Pool | Chase Club
Friday, April 23
7:30-9 p.m.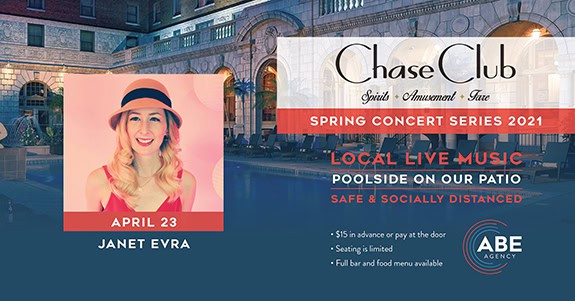 The Chase Club's Spring Concert Series kicks off this Friday, April 23. Relax, unwind, and support your favorite local musicians. Janet Evra is an international jazz vocalist, bassist, composer, and songwriter based in St. Louis. Tickets are $15 each and seating is limited. Door sales with be available provided there is space. Enjoy delicious dinner and drinks from Chase Club, with service starting at 6 p.m., and complimentary self-parking in their covered garage.
Celebrate Independent Bookstore Day | Left Bank Books
Saturday, April 24
10 a.m.-6 p.m.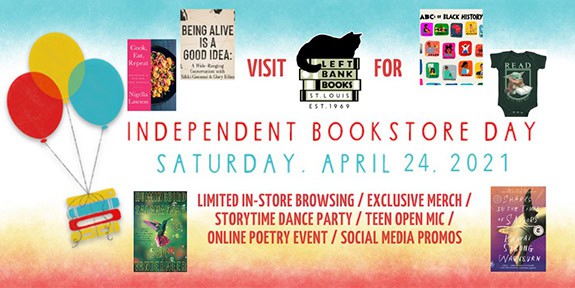 Left Bank Books is thrilled to announce their long-awaited reopening to in-store browsing, which just so happens to coincide with Independent Bookstore Day on Saturday, April 24. Community members are invited to participate in in-store and online special promotions, activities for children and teens, opportunities to purchase exclusive Independent Bookstore Day merchandise, and an evening online poetry event. In-store browsing will be open from 10 a.m. to 6 p.m.
Activities planned for the Independent Bookstore Day celebration and reopening include:
– an outside Dance Party Storytime with Cliff at 10:30 a.m.
– an outdoor Young Adult Open Mic at 1 p.m.
– a virtual Independent Bookstore Day/National Poetry Month Celebration event with area poets on their Facebook Live at 7 p.m.
– Throughout the day, customers will also have a chance to enter to win a $15 LBB Gift Certificate.
Special promotions for that day only include:
– free shipping on online orders when you spend $75 or more (from midnight to midnight).
– a free tote bag when you spend $50 or more in person inside the store.
– a free "blind date with a book" when a minimum $5 donation is made in person to the Left Bank Books Foundation nonprofit (all while supplies last).
– Exclusive Independent Bookstore Day merchandise will be available only for in-store purchase starting at 10 a.m. on April 24. Items not sold out will become available for purchase online after 6 p.m. Quantities are limited and first come, first served. No holds or pre-orders are possible.
Saturday, April 24
11 a.m.-4 p.m.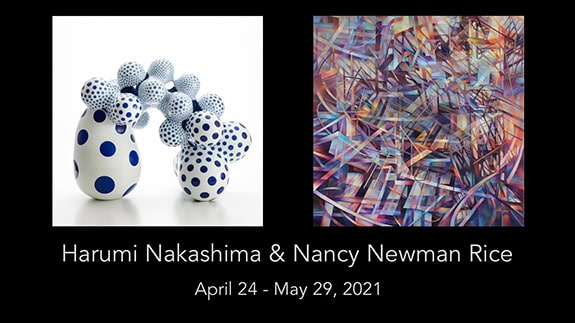 Duane Reed Gallery is pleased to present new solo exhibitions by Harumi Nakashima and Nancy Newman Rice. Harumi Nakashima, based in the port city of Nagoya Japan, creates stunning hand-built porcelain sculptures of incredible complexity and beauty. Taking great care to achieve a flawless surface and form, each piece is created over the course of six months. Nancy Newman Rice's Sacred Space oil paintings began as an attempt to define the interiors of identifiable architectural structures by inventing elaborate geometric scaffolding to map the space within the confines of each edifice. As the oil paintings evolved the walls disappeared, seemingly erased by time, and what remained was the skeleton of intangible space, in essence, geometry as a sacred artifact.
Due to COVID-19, this exhibition will not have a traditional opening reception, however their gallery will be open Tuesday to Saturday from 11 a.m. to 4 p.m. for viewing and images of the work are available on their website.
Compete in a Rainbow Six N64 Tournament | Up-Down STL
Saturday, April 24
1-5 p.m.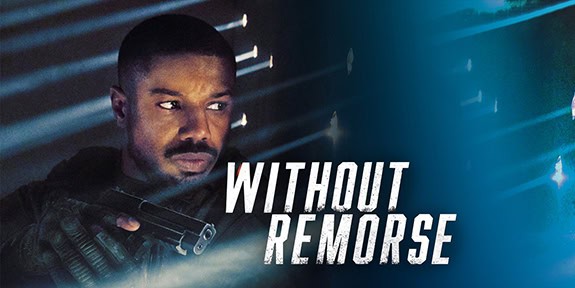 Head to Up-Down STL this Saturday between 1-5 p.m. to celebrate the upcoming Amazon Studios film, Without Remorse, with a Rainbow Six N64 tournament! Tom Clancy's Rainbow Six is the only tactical first-person shooter game made for N64 that puts you in charge of an elite counter-terrorism force. Your goal is to rescue hostages, defuse bombs, and hack computer systems while battling the terrorist threat.
The tournament will run in partnership with their friends at Amazon Prime Video. Guests will be entered to win Amazon Gift Cards and an Amazon Echo by sharing their experience on social media using #WithoutRemorse and #UpDownSTL. No registration is required and the event is free to participate in.
All Weekend Long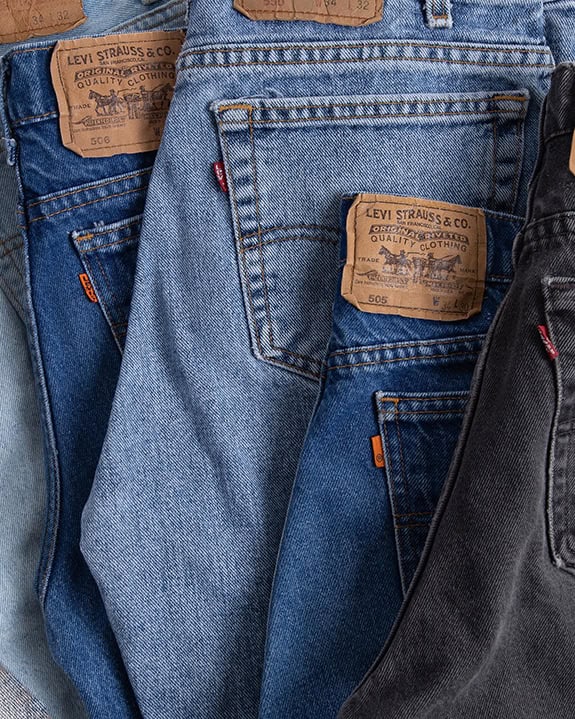 East • West is excited to announce a new layer to its offerings: a small vintage program! Centered around basics, they have stocked a healthy run of 90's Levi's, mostly focused on the iconic 501 and 550 builds. (Shout out to @sawyer.stl who sourced their first collection locally). This wave is available in-store only for the moment, and will be appearing online in the weeks to come. Vintage is a fun way to experience the foundations of what so many of our modern labels build upon. Stop by the shop and find your size to pair with some of their other new arrivals to make for a truly unique spring fit.