During the COVID-19 pandemic, many small business owners have had to make tough decisions about how to operate amid the chaos. But despite all the challenges, local business owners are still forging ahead and finding inspiration in the fact that we're all in this together.
We recently caught up with Golden Grocer owner, Jamila Owens-Todd, to learn how her business has adapted during this challenging time.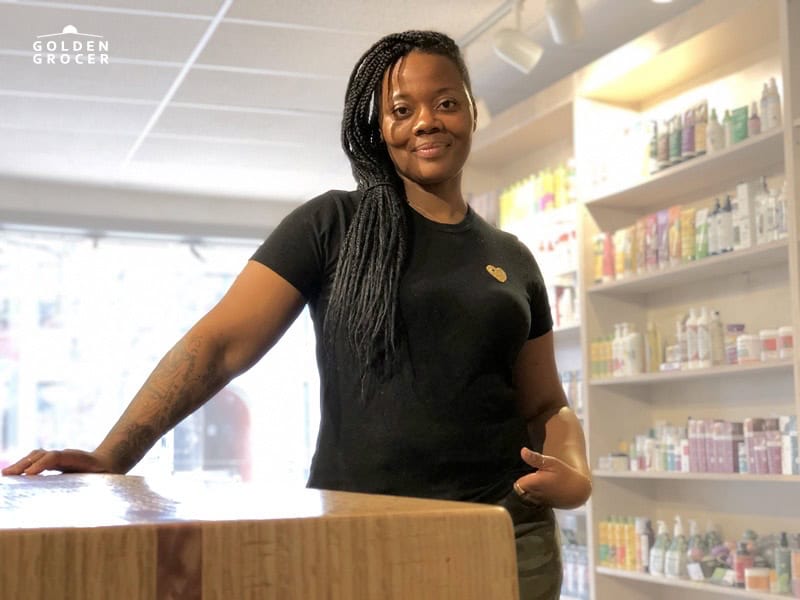 What do you love most about your business?
Jamila Owens-Todd: I love the legacy, the community, and the fact that this is a health promoting business. John LaRico, one of the original founders, has built an amazing legacy in the community, so it has been an honor for me to come in and carry this legacy on. I find that the people make this business and it is great to be able to continue to serve the people.
How has your business been impacted by COVID-19?
Jamila Owens-Todd: Right now, we are experiencing major shortages of items and major delays with shipping. It has been a challenge with keeping the shelves stocked, which I understand is a good problem. With having people wanting to take care of themselves, you want to be able to have what they need. So, product shortages and shipment delays are major, but there is only so much that you can do. The other concern is with protecting the staff. We have shortened hours and offered masks and gloves for all staff. We also have a regular cleaning schedule and hand sanitizer at the door, but it is a lot to consider. You want to be there to help everyone (customers), but you want to support those in-house as well. We have had a few members of our staff personally affected by the virus (with family members succumbing to the virus), so being there as a support is important as well.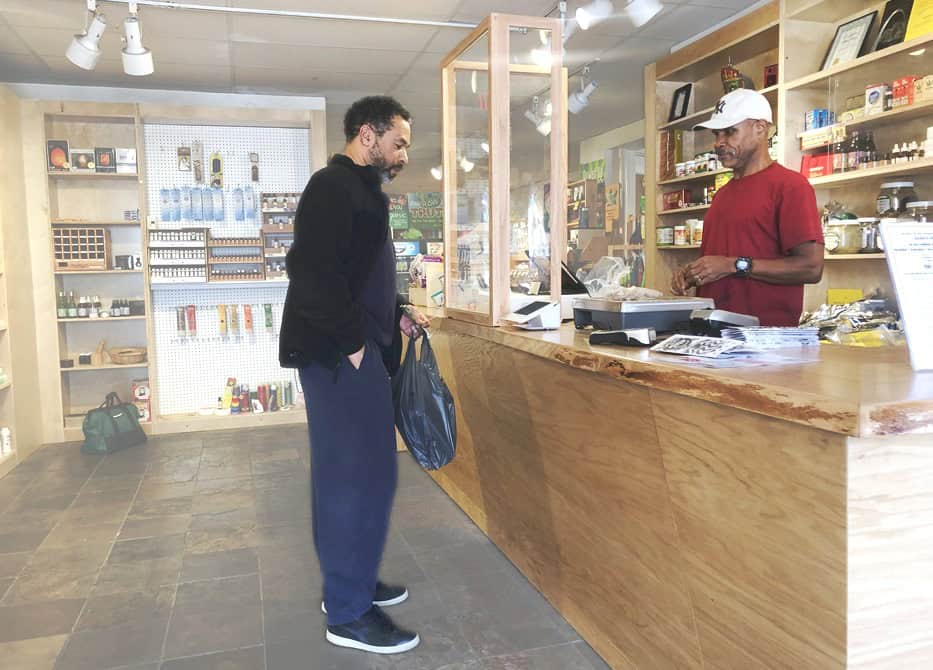 How are you pivoting your business model to accommodate employees, customers, and vendors during the COVID-19 pandemic?
Jamila Owens-Todd: We have changed hours and provided protective measures. We installed a barrier/guard between staff and customers. We have also stopped in-store dining/drinking, in order to keep everyone healthy. There are always more ways to protect customers and staff, so for now, it is staying agile in the event, we need more changes.
How can community members continue to support your business during this challenging time?
Jamila Owens-Todd: We want people to keep coming in and we want them to be safe. So please wear your own protective gear and please be respectful of space. Keep the 6 ft. distance and be mindful of others. The other thing I would ask is to be patient. We are in a pandemic, so if we don't have one item, it is likely due to trying to maintain our normal inventory, our immune herbs, and our vitamins. Those are the hot items right now, so they can go quickly. Being patient is understanding that, while it is not in now, it is on the way.
What are you doing to think proactively about your business when the economy is reopened?
Jamila Owens-Todd: Definitely maintaining a regular cleaning schedule. We have a lot of bulk items, so we are keeping those areas clean. We will offer some pre-packaged bulk items as well, for those who want to get in and get out quickly. We will continue to encourage safe shopping and safe distancing.
*If* you have any free time, what are you reading, listening to, creating, watching, cooking, baking, or doing to pass the time indoors? What are you doing for health and wellness?
Jamila Owens-Todd: Free time??? Well, I have been making time for gardening. That brings me peace. I tend to my flower garden, as well as the vegetable garden. I have been making my seed starters, cleaning the beds, and prepping the soil.  This is like a wild party for me, so it is exciting to plant and watch things grow.   
To learn more about Golden Grocer, click here!