It's a busy month for our art galleries in the Central West End. There are a number of new exhibitions opening, plus a unique trunk show that you won't want to miss!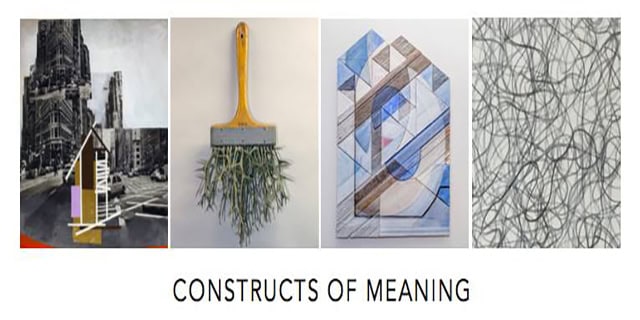 A large number of local artists will be featured in Duane Reed Gallery's newest exhibition: "Constructs of Meaning."
For many creatives, art is not simply a means of expression but also functions as a strategy for making sense of the world around them. These constructs of meaning provide the artist with an insight that is subjective yet transcendental, appealing to the narrative of personal experience while also reaching out to grasp further understanding. The selected artists in this exhibition all achieve this in a variety of ways, from Belinda Lee's multi-layered paintings that convey complex systems, to Benjamin Lowder's process of drawing awareness to the geometry of the natural world.
This exhibition includes exceptional local talent, including: Howard Jones, Stefanie Kirkland, Belinda Lee, Benjamin Lowder and Ethan Meyer with Special Guest, Vicki Friedman.
*A percentage of sales from Vicki Friedman's work will be donated to Sharsheret Supports.
OPENING RECEPTION
Friday, February 15
5-8 p.m.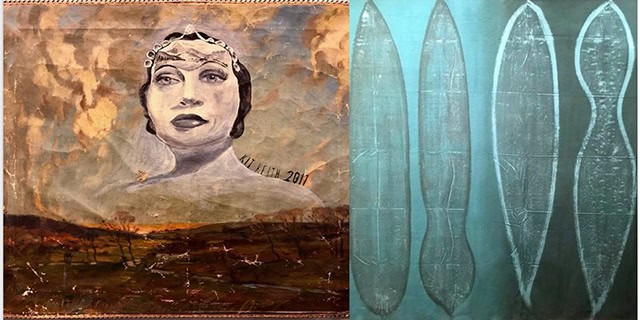 The gallery is pleased to present an exhibition of works by Kit Kieth and Christopher Ruess.
Kit Keith's paintings and collages are unmistakable — nostalgic portraits and handwritten sayings over thrift shop paintings, canvas tarps, and antique maps — allowing a glimpse into Kit's unconventional, artistic life.
Christopher Ruess' recent, large-scale paintings explore a visual language inspired by marine shapes and their contexts — particularly vernacular shapes indicative of water and terrestrial forms.
The exhibition runs through Saturday, March 30.
OPENING RECEPTION
Friday, February 15
5-8 p.m.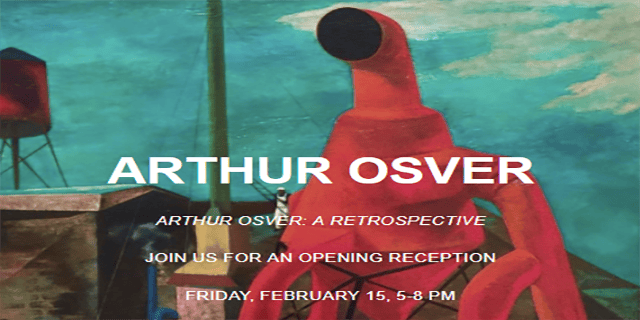 The gallery is proud to present a retrospective of the work of Arthur Osver (1912-2006) in conjunction with the publication of Arthur Osver: Urban Landscape, Abstraction, and the Mystique of Place, produced by the Mildred Lane Kemper Museum in the Sam Fox School of Design and Visual Arts at Washington University.
By the early 1950s, Osver had embraced pure abstraction. By the late 1960s, he was making meticulously composed paintings and drawings of abstracted vertical forms inspired by the architecture of the Grand Palais in Paris. By the mid 1970s, his compositions were pared down, simplified, and flattened out as he explored the aesthetics of minimalist geometry. By the early 1980s, he returned to the rooftops, so to speak, by re-introducing one of his favorite motifs — the smokestack. Until the end of his life, Osver would make paintings that riff on the image of the smokestack.
OPENING RECEPTION
Friday, February 15
5-8 p.m.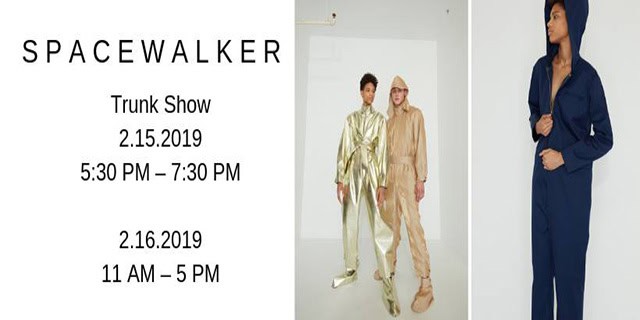 You're invited to a special Trunk Show at projects+gallery, featuring SPACEWALKER — the human uniform.
SPACEWALKER is the timeless uniform for the moment we first realized our world is space and space is our world. No privileged location. No privileged gender. SPACEWALKER was created by CHRISTINE CORDAY, in collaboration with BARRETT BARRERA PROJECTS.
10% of sales will benefit the Contemporary Art Museum St. Louis. Cocktails will be provided!
TRUNK SHOW
Friday, February 15
5:30-7:30 p.m.
Saturday, February 16
11 a.m.-5 p.m.
Still on display at projects+gallery is sky every day, a group exhibition curated by Jessica Baran that will remain on view through Saturday, March 2.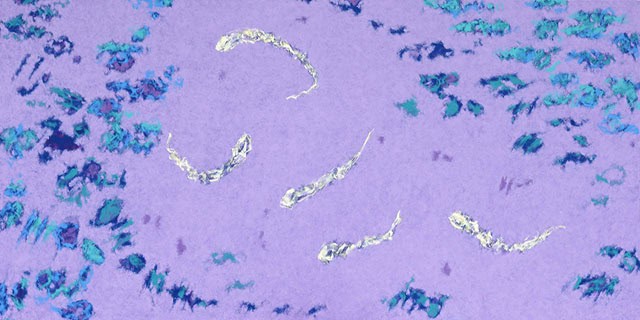 The gallery is pleased to announce an upcoming exhibition by St. Louis artist, Fredrick Nelson. "Random Occurrences" presents a very full and dramatic body of work featuring paintings and works on paper.
Following new influences, Nelson has built on his strong aesthetic of combining abstraction with inspiration from nature, to produce this extensive body of new work. Color saturation and subtlety with layers and overlapping imagery result in an increased dynamic and sense of resolve. This is an exhibition featuring the work of a mature artist presenting his most accomplished work.
The exhibition runs through Saturday, April 13.
OPENING RECEPTION
Friday, February 22
6-8 p.m.