Not sure what to do this weekend? The Central West End has you covered! You're sure to find something that interests you because this week we've got events, discounts, limited-time foods, new releases and much more. Make plans to spend your weekend in the neighborhood and check out the five things we're highlighting.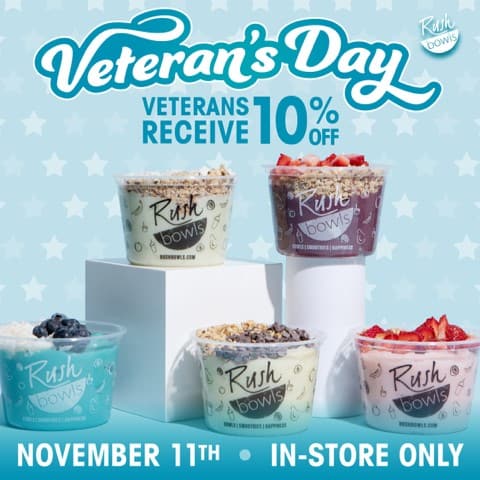 Rush Bowls is recognizing Veteran's Day by offering a 10% discount in stores to veterans. Stop by to try one of their tasty and healthy smoothies or bowls, which would make a perfect breakfast, lunch or even snack. If you haven't tried one of their bowls before, you're in for a treat. Rush Bowls are a balanced blend of all-natural fruits and veggies, topped with granola and drizzled with honey. You'll have your choice of plenty of different fruits and toppers, so that you can easily customize your bowl. You may just find your new go-to breakfast or lunch spot!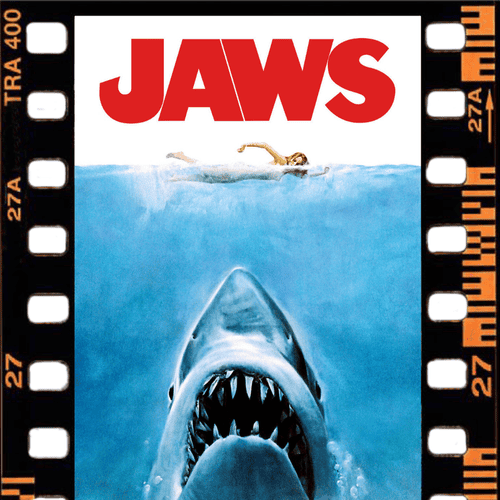 Enjoy a Movie Night| Vino STL
Sunday movie nights are back this month at Vino! Join them this Sunday at 7 p.m. for a screening of "Jaws"! You'll get to watch this classic while enjoying free popcorn, hotdogs available for purchase and happy hour drink specials starting at 5 p.m. Can't make it next Sunday? Don't worry, Vino will have two more movie nights on Nov. 19 when they'll show "Princess Bride" and Nov. 26 when they'll show "Leon: The Professional". Their movie nights are the perfect way to wrap up your weekend.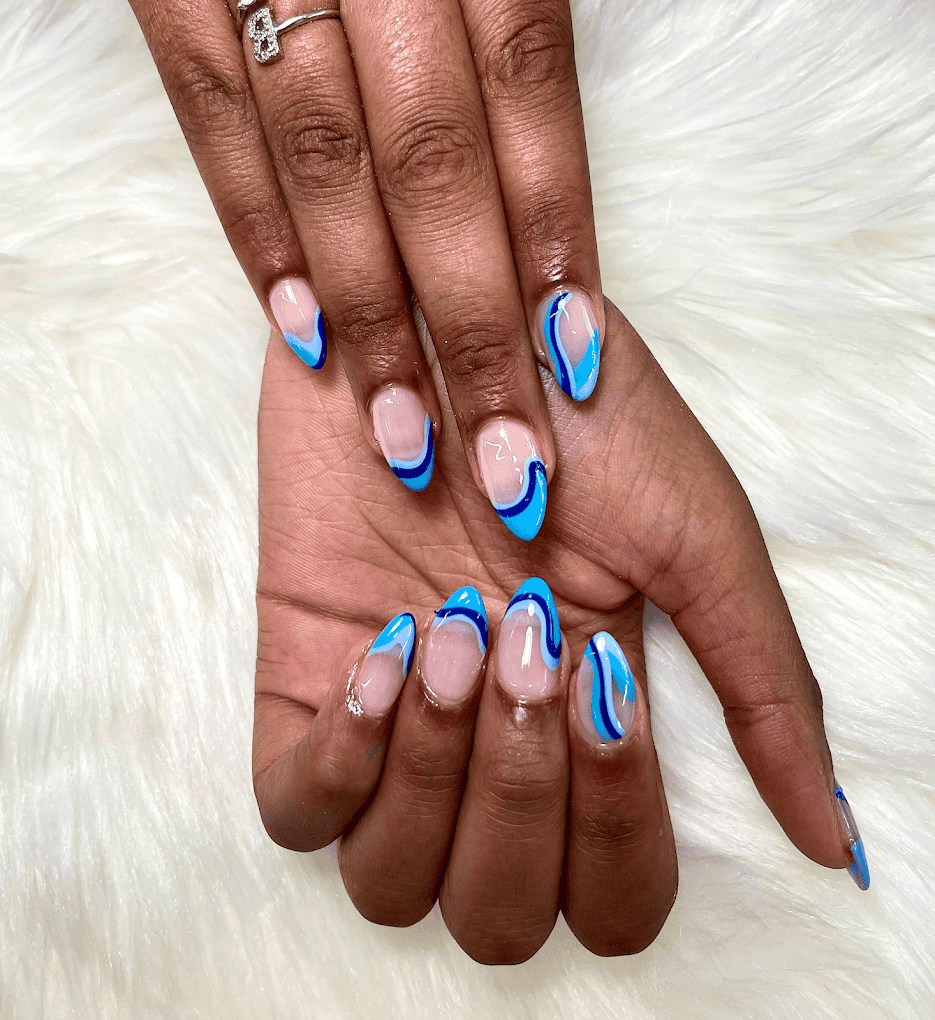 Why not take some time for self-pampering? Make an appointment at La Petite Spa to get your nails done! They offer a variety of services, including multiple manicure and pedicure options. You'll have your choice of acrylic, dip, gel and regular nail polish. Whether you're wanting to start getting in the festive spirit with a holiday nail design or you're just looking for a new place to get simple French nails, La Petite Spa can help you out. Don't miss out on getting one of their services that includes exfoliation and a massage!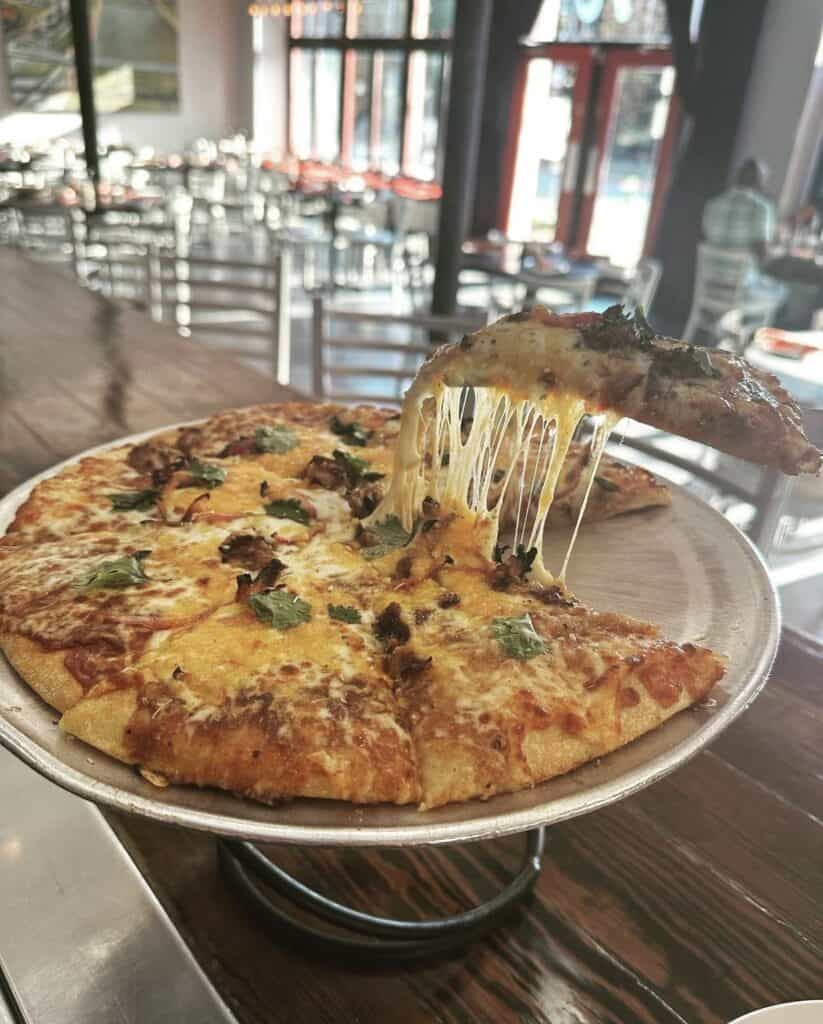 Try a Limited-Time Pizza| Pi Pizzeria
Visit Pi Pizzeria to try the Triple Pi pizza, available for a limited time. The Triple Pi is made using their in house slow roasted pork shoulder and also includes local Pappy's barbecue sauce. This pizza is terrific for you if you're craving something new. If the Triple Pi doesn't sound like it's for you, no problem because Pi has an extensive menu. Aside from offering deep dish and thin crust, they have pizzas with a variety of meat, cheese and vegetable topping choices. You're also able to customize your own pizza and request a gluten free or vegan option. Grab your friends or family and make plans to stop by this weekend!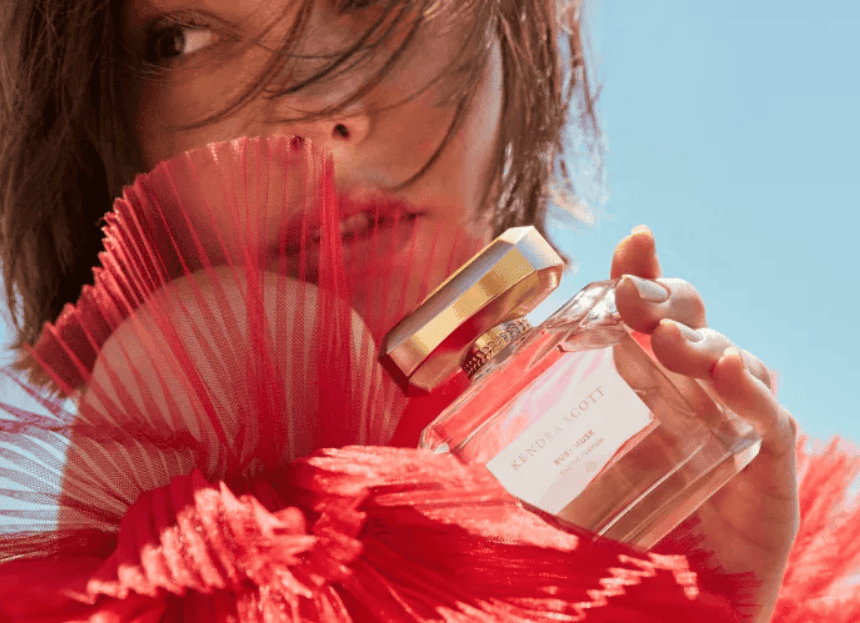 Exciting news! Kendra Scott has released a new collection of three fragrances that draw inspiration from wanderlust. Their new fragrance Ruby Musk is a romantic scent with deep notes of bergamot, pink pepper and rose. Jade Blossom is a bright, airy scent with base notes of sandalwood and vetiver. Finally, Amber Aura is a gender-neutral, grounded, warm scent with base notes of ambrette, vanilla and praline. You can try out their samples in store at Maryland Plaza before making your decision. These new releases have come out just in time for the holidays. Head on over to shop for a loved one (or yourself)!