With winter right around the corner, we are here to give you all the exciting things the CWE has to offer this weekend!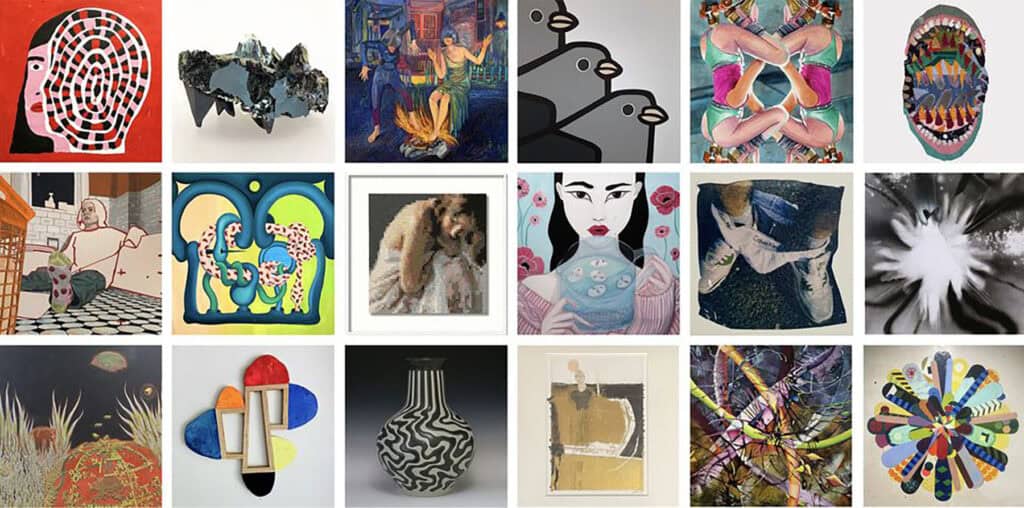 On December 10th, Houska Gallery will be opening their Winter Group Show. With a diverse range of styles featured in the exhibition, they will be exploring the wild side of the St. Louis art scene!
Their featured artist for this winter is Ken Konchel, a photographer who will be showing his new body of work Edifice Complex in our downstairs gallery.
Ken Konchel specializes in capturing abstracted architectural images utilizing traditional equipment and silver gelatin printing. He's won 74 awards in juried exhibitions and art fairs. He has had 25 solo exhibitions, 14 group exhibitions and has been juried into 190 exhibitions across the country. Ken received a commission for the Lambert Art and Culture Program from the Lambert-St Louis International Airport from May 2016—May 2017.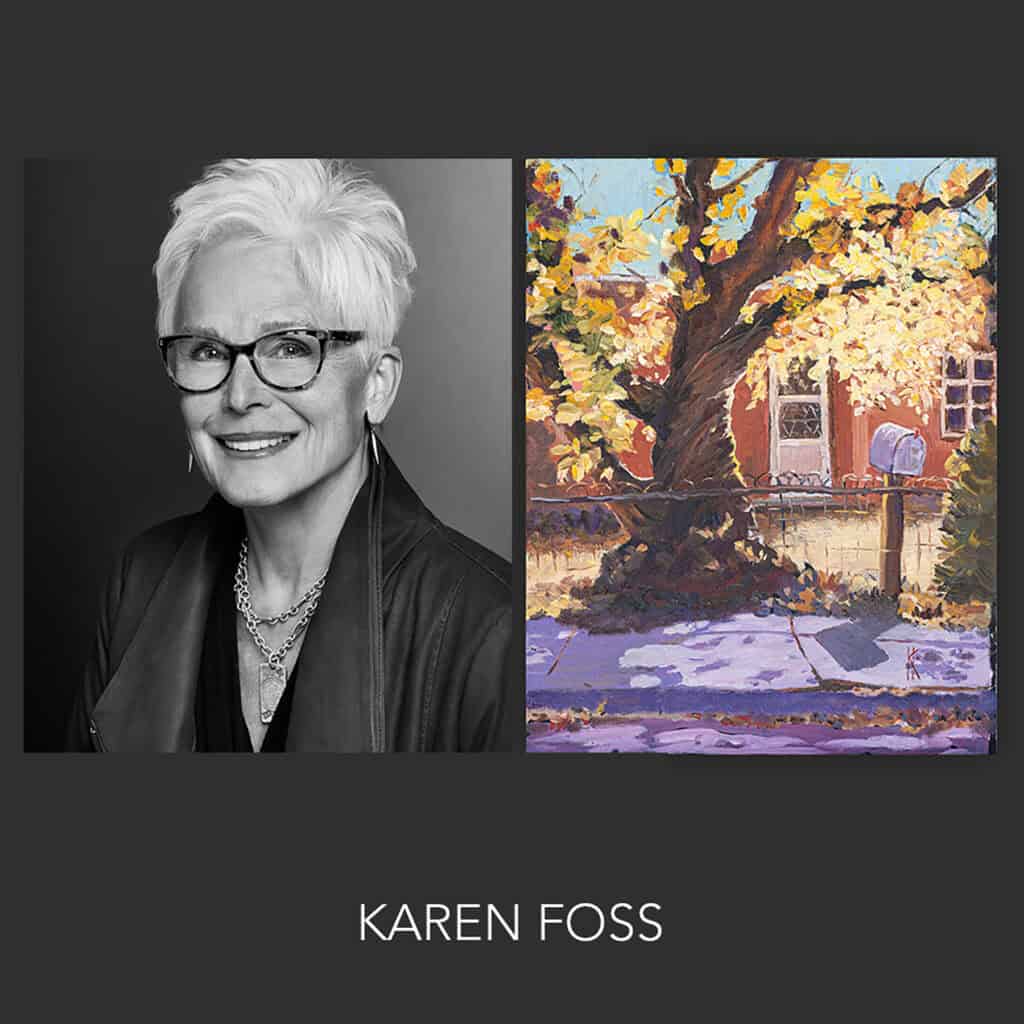 From 6:00pm to 8:00pm today, join the Duane Reed Gallery in welcoming artist and former KSDK new anchor Karen Foss during her opening reception of her "Moments and Memories" collection.
Foss was named media personality of the year, and acquired the highest "Q" rating as the best-known news person in the local market all while becoming a significant participant and role model for her community service in the St. Louis region. In 2005, she was inducted into the Silver Circle by the National Academy of Television Arts and Sciences for her 25 years of journalistic excellence by the NATAS Mid-America Chapter.  In 2007, Karen was named vice president for public relations for the utility company Ameren on February 21, 2007 and retired from the utility in 2011 as corporate Senior Vice President for Communications.  Her relocation to Santa Fe, New Mexico inspired her to pursue a life long dream of continuing her art studies and practice.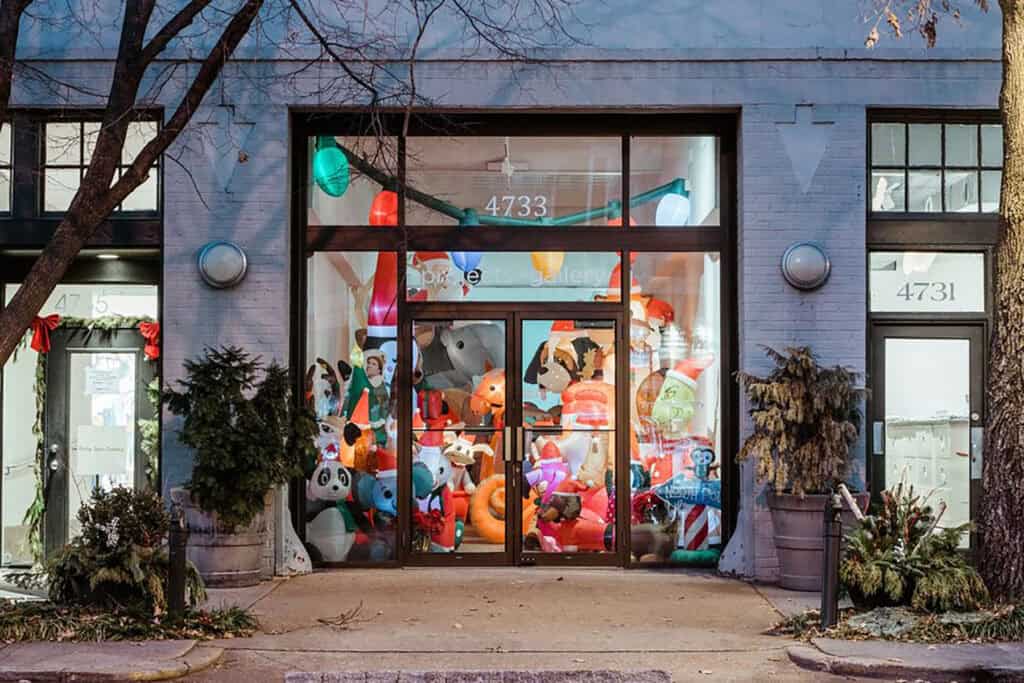 Join the Barrett Barrera Project on Saturday, December 11th from 11:00AM to 5:00PM for a family friendly celebration of all things merry and bright. Complimentary hot cocoa bar and a special visit from Santa is expected between 11:00AM and 1:00PM for safe, socially distanced photos through their window selfie frame! The whole family can also enjoy a holiday raffle and I-Spy game. The fun is free and open to the public. If you can't make it on the 11th, the holiday blow-up window display at Barrett Barrera Projects (4739 McPherson Avenue, Central West End) and projects+gallery (4733 McPherson Avenue, Central West End) will be on view through January 3rd.
Christmas Tree Sushi Platter | Drunken Fish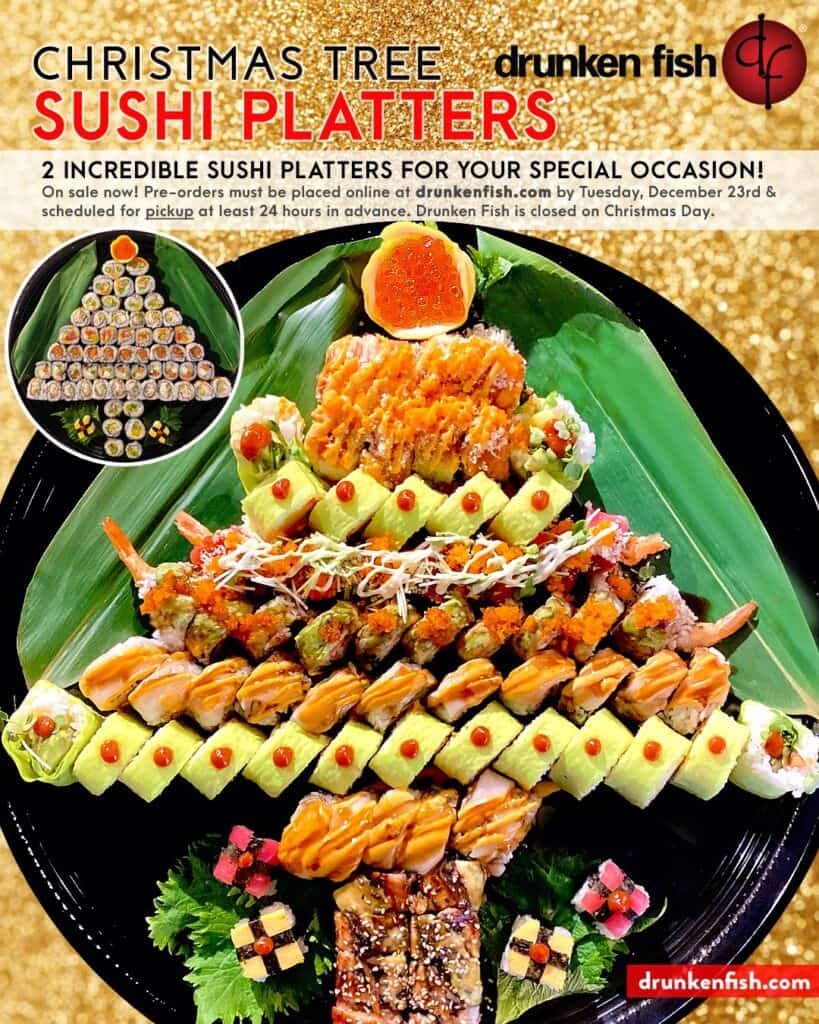 Craving some high quality sushi? Drunken Fish is taking preorders for their Christmas Platters! Get your orders in by Tuesday. December 23rd, and make sure you schedule your pickup before Christmas since the restaurant will be closed to celebrate the holiday. In the meantime, grab some gift cards!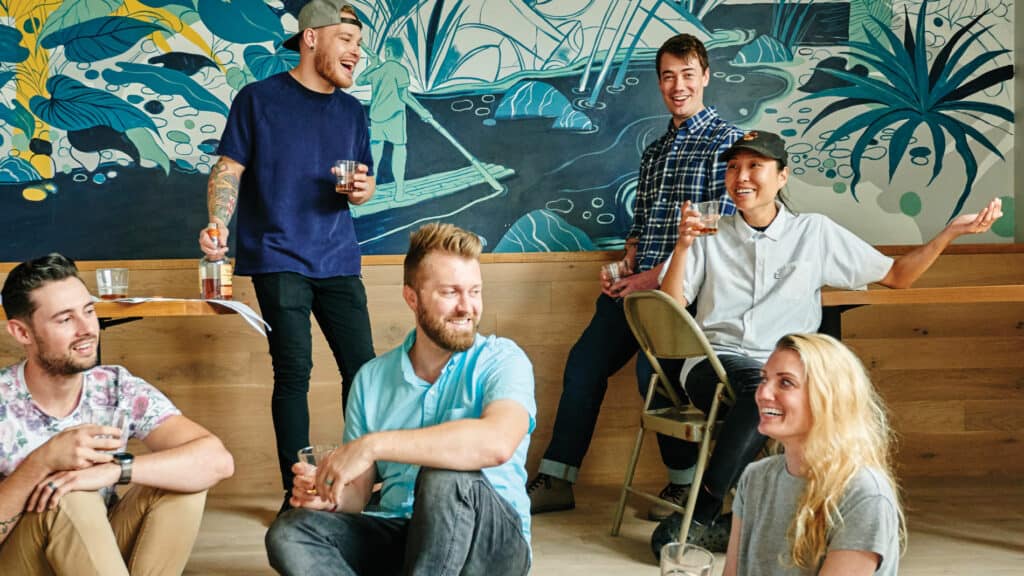 This weekend, try out the pop up bar, inspired by your favorite holiday movie, Filthy Animal. They've transformed the space decked with cocktails, treats, movie showings, décor and plenty of holiday cheer. So make sure to stop by!